Little Reunion
Little Reunion was a celebratory picnic held on 27th Sept. 2020 at the Parco Lambro in Milan conceived by us in order to commemorate Zhōng Qiū (the Chinese Moon Festival). We Chinese also call it Xiǎo Tuán Yuán (小团圆), from which its English name, Little Reunion is derived. It's a reunion of the MOON, a reunion between old and new FRIENDS, a reunion between HUMAN and NATURE. It's also a reunion between the two founders of tofoodesign after a long quarantine period staying separated in Italy and Germany.
All participants were led to the meeting point via an icebreaking activity – finding their 'Secret Parcels' pinned onto the trees along the way to the picnic point. In each parcel, the attendee found crockery and cultery with their names attached.
The event was also used to launch our new project, a pair of molds for making moon cakes, a typical delicacy for this celebration. The molds were produced by 3d printer and made of food-grade material.
Invitation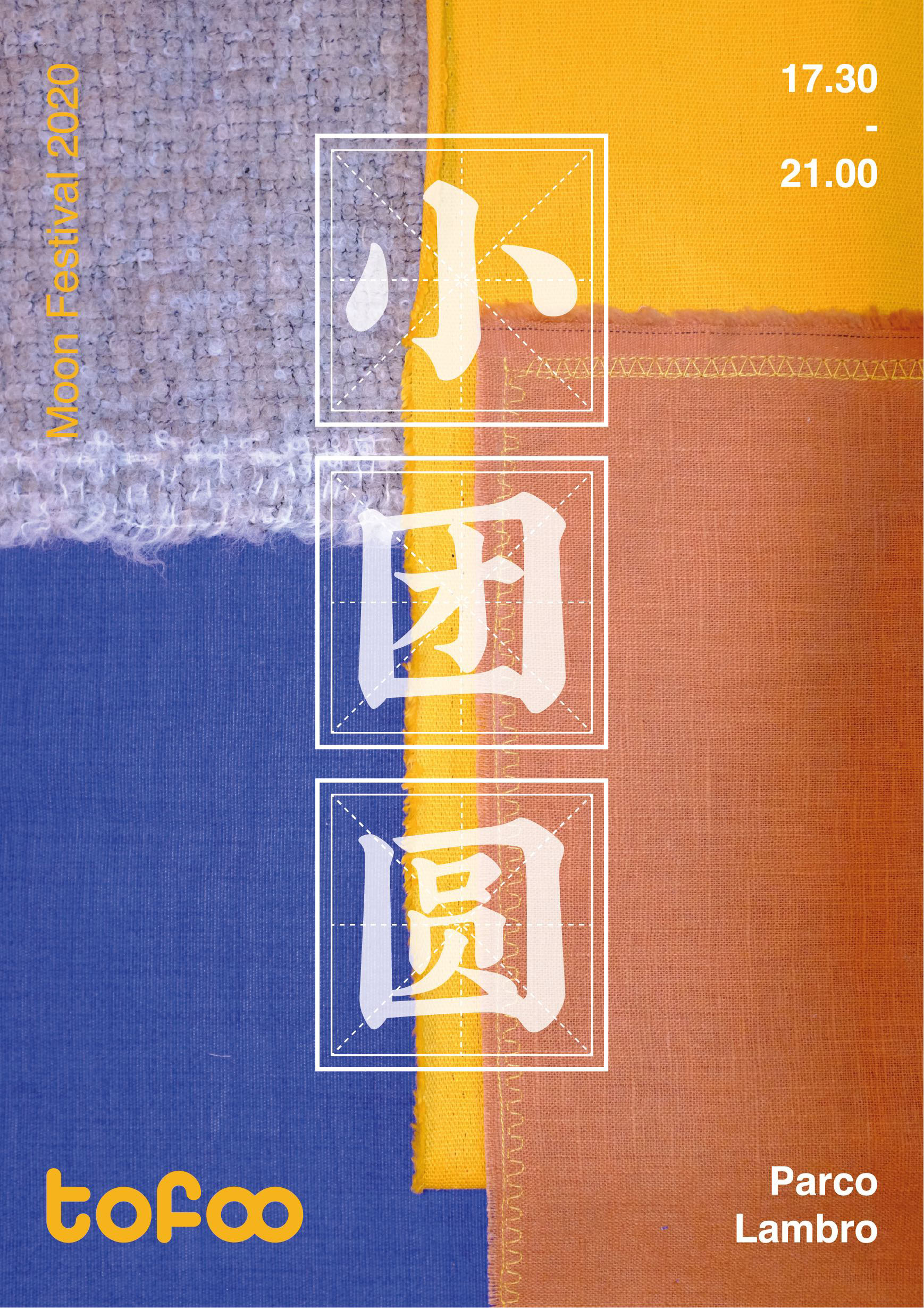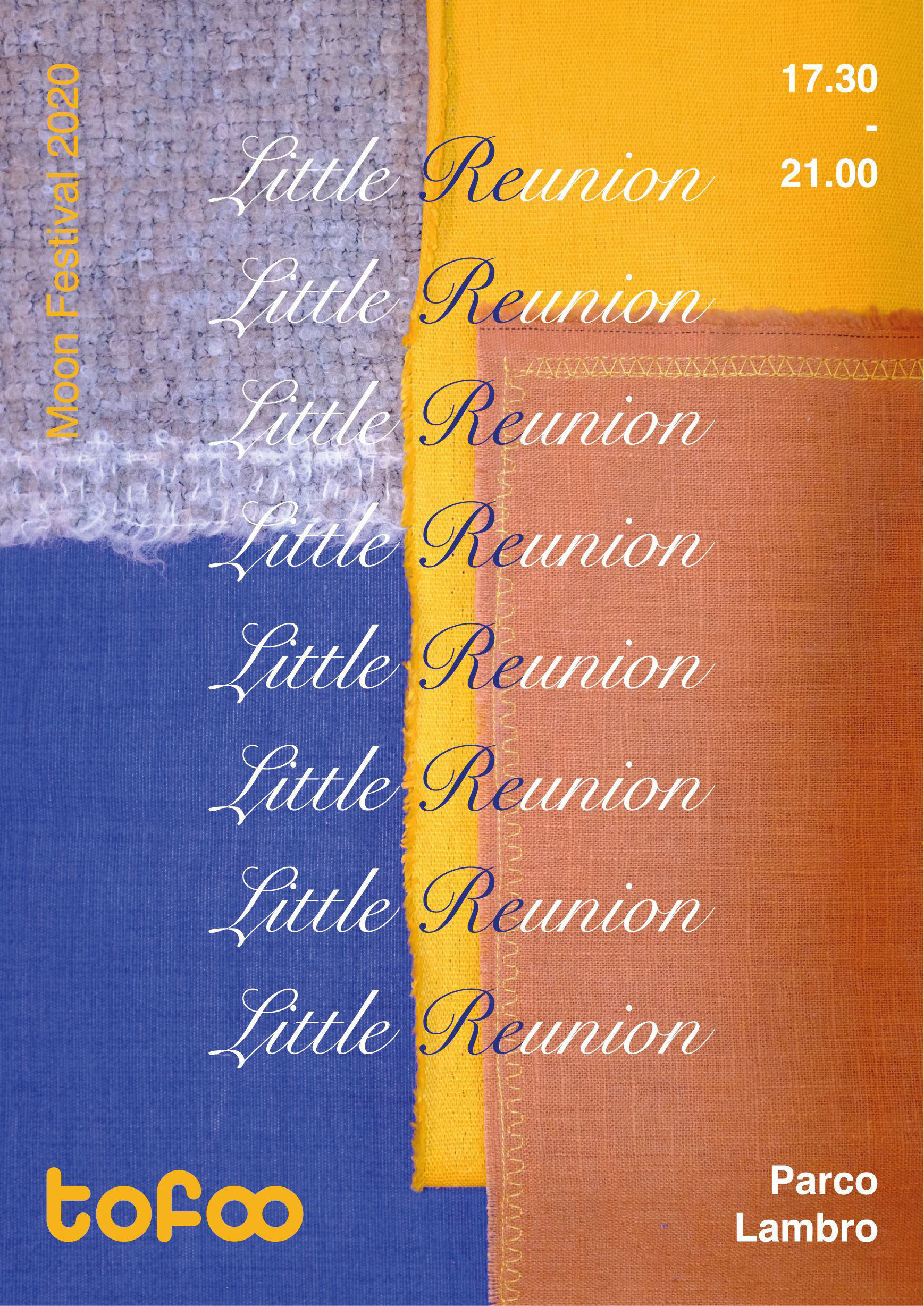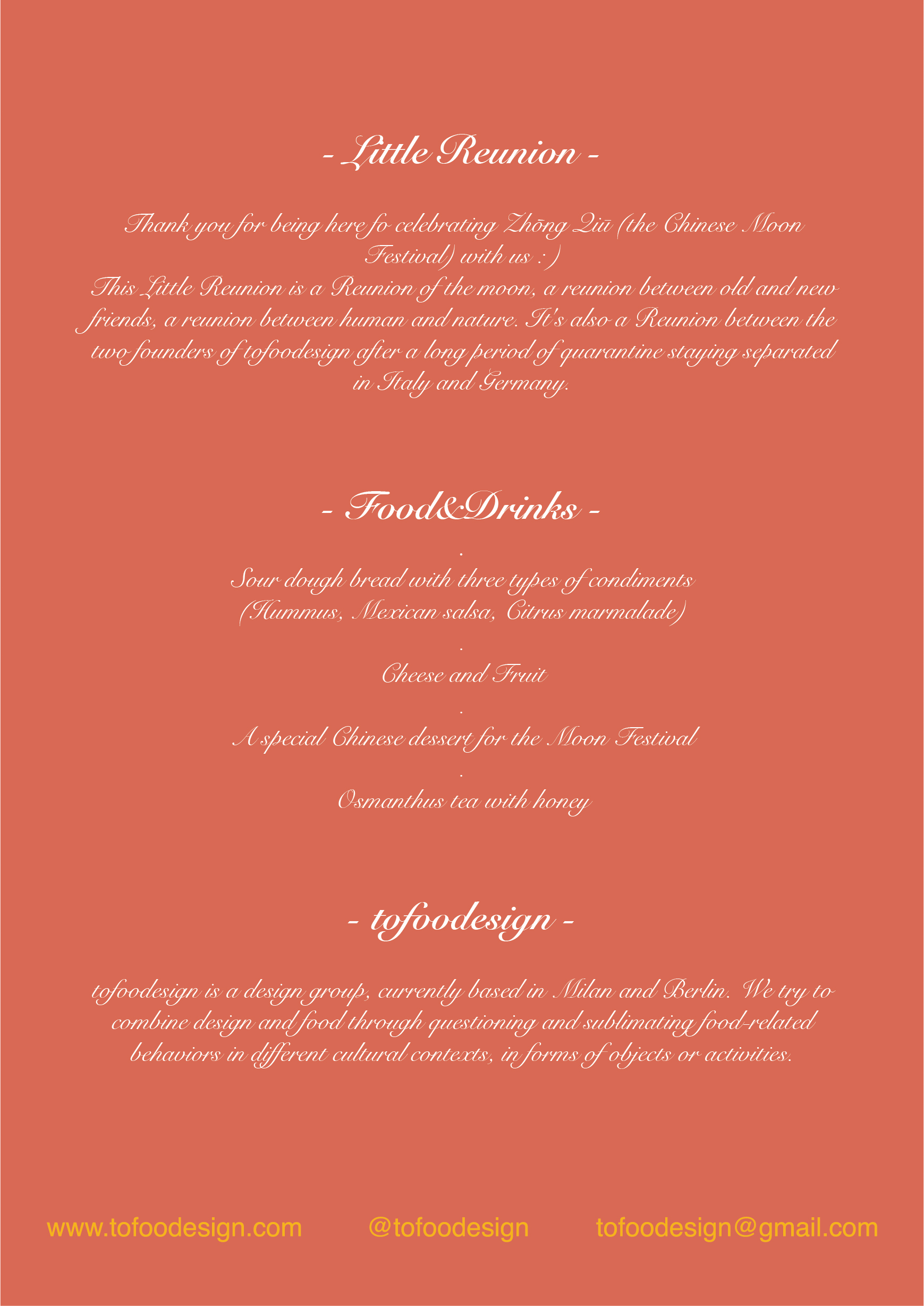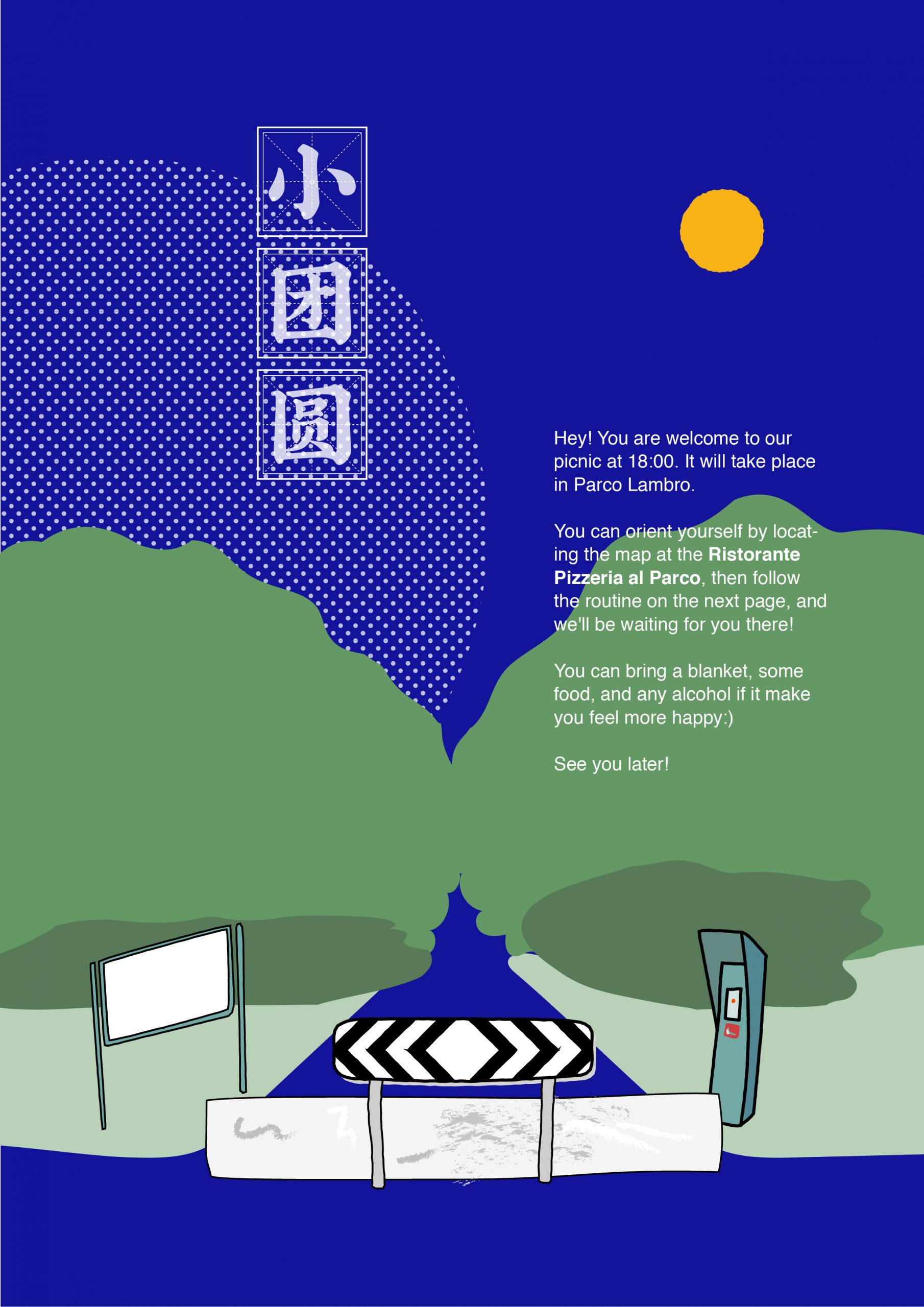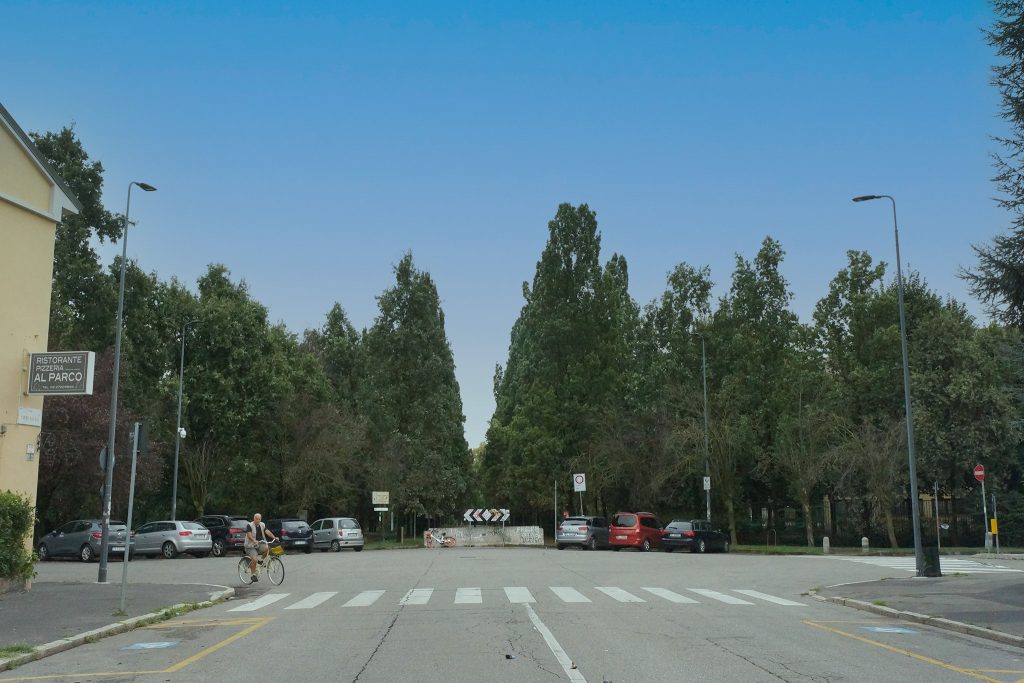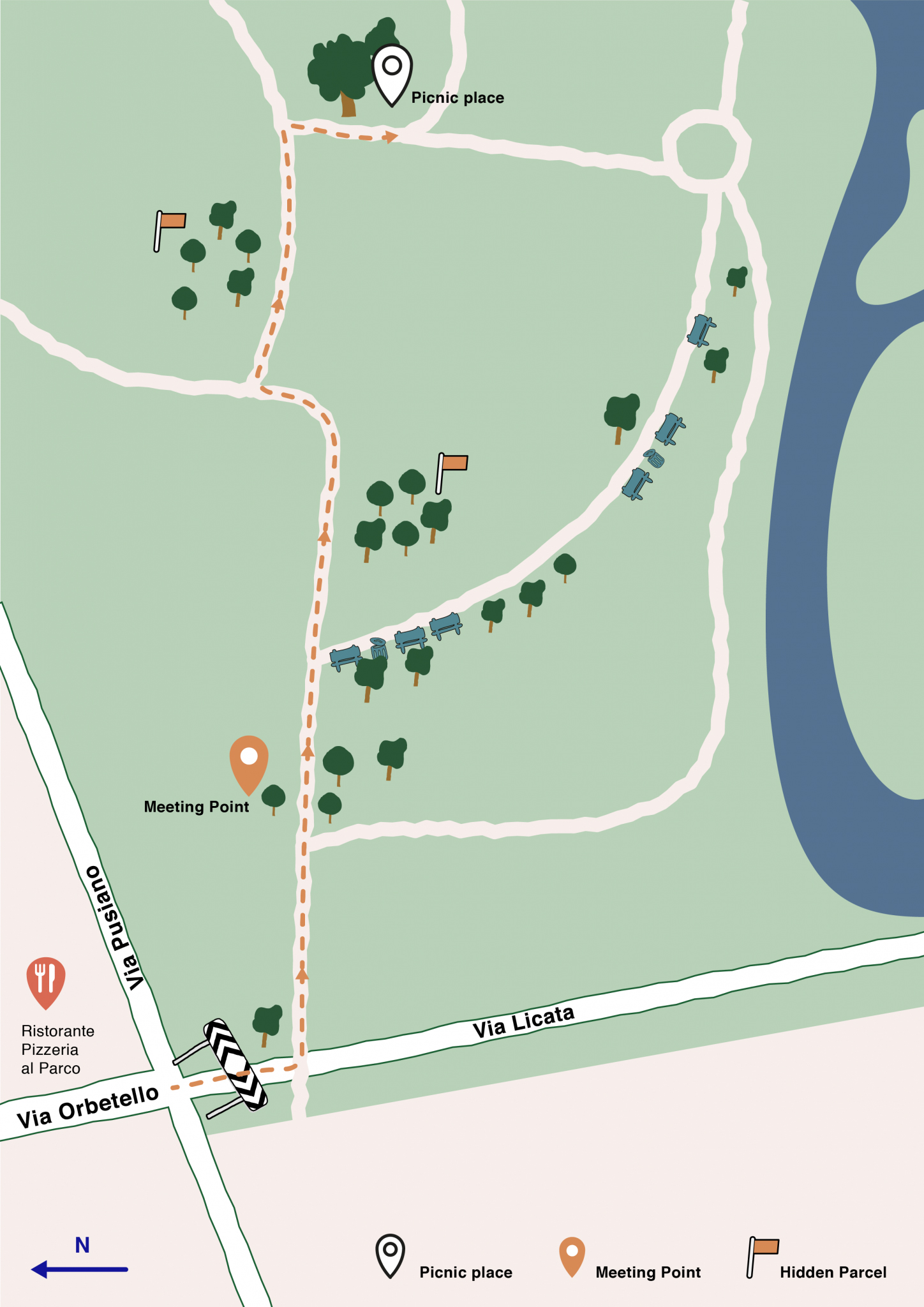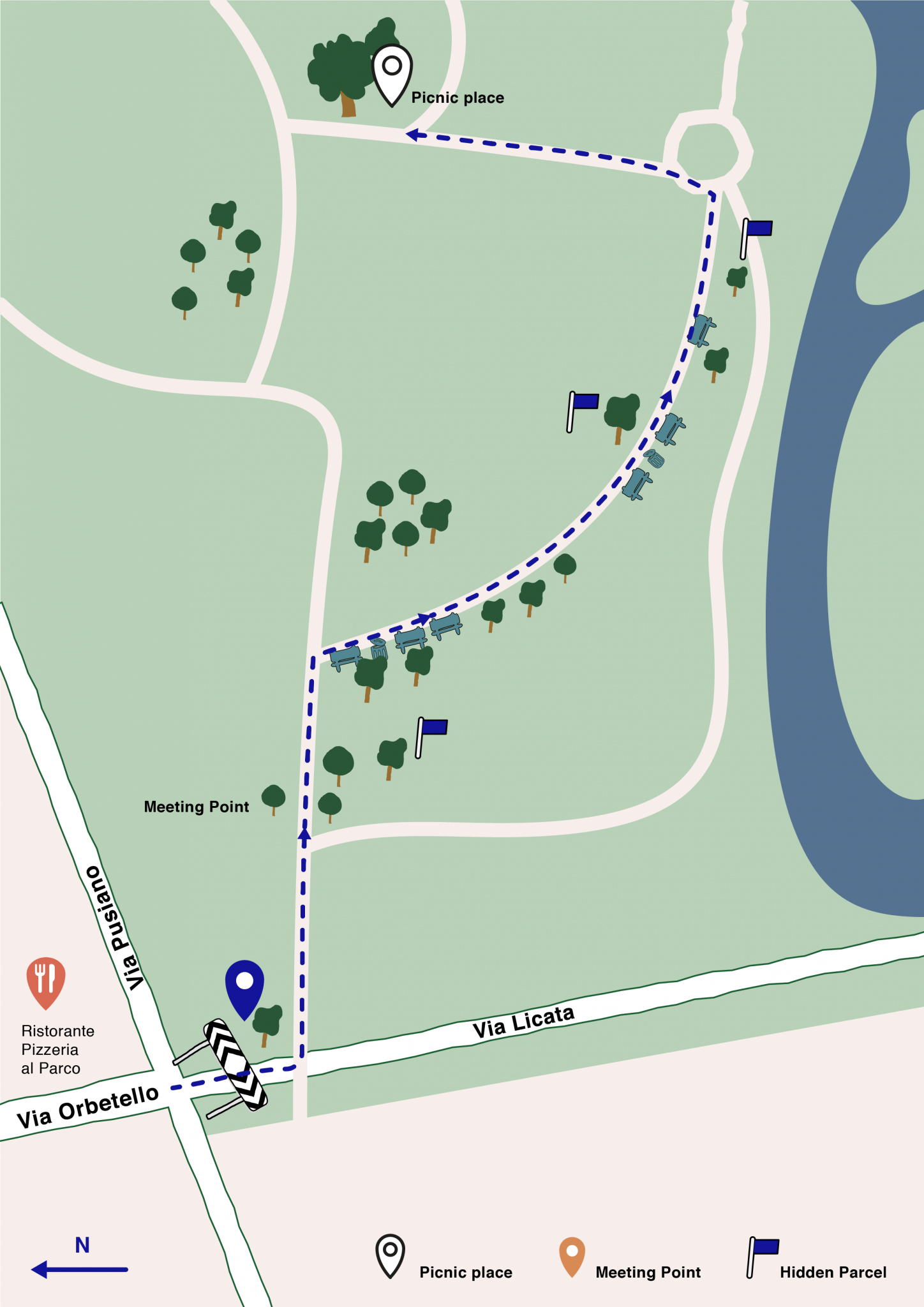 Event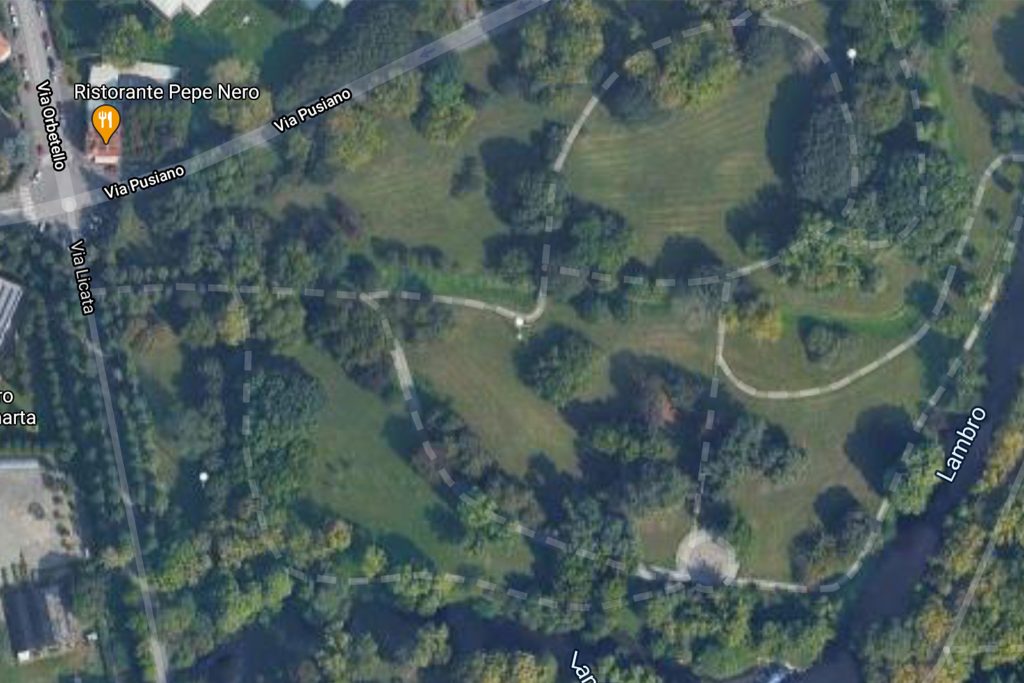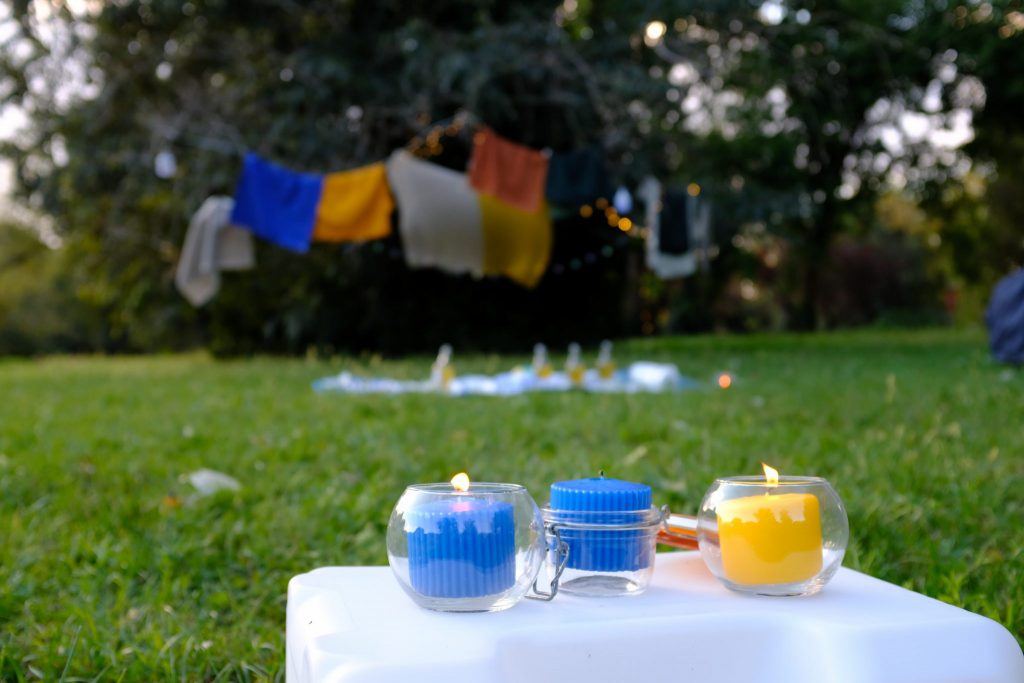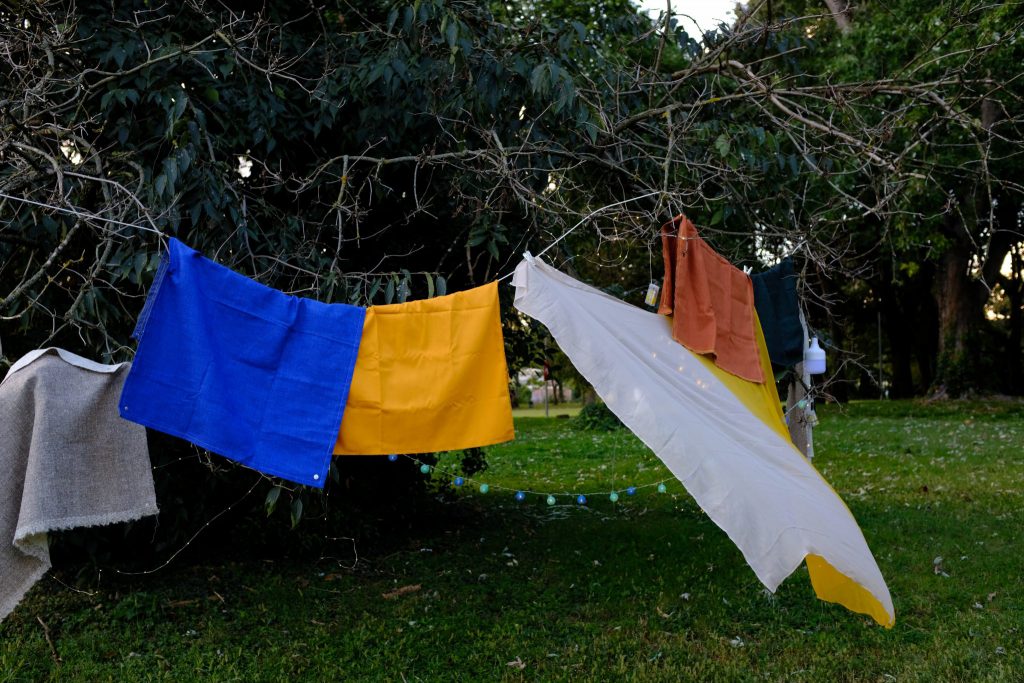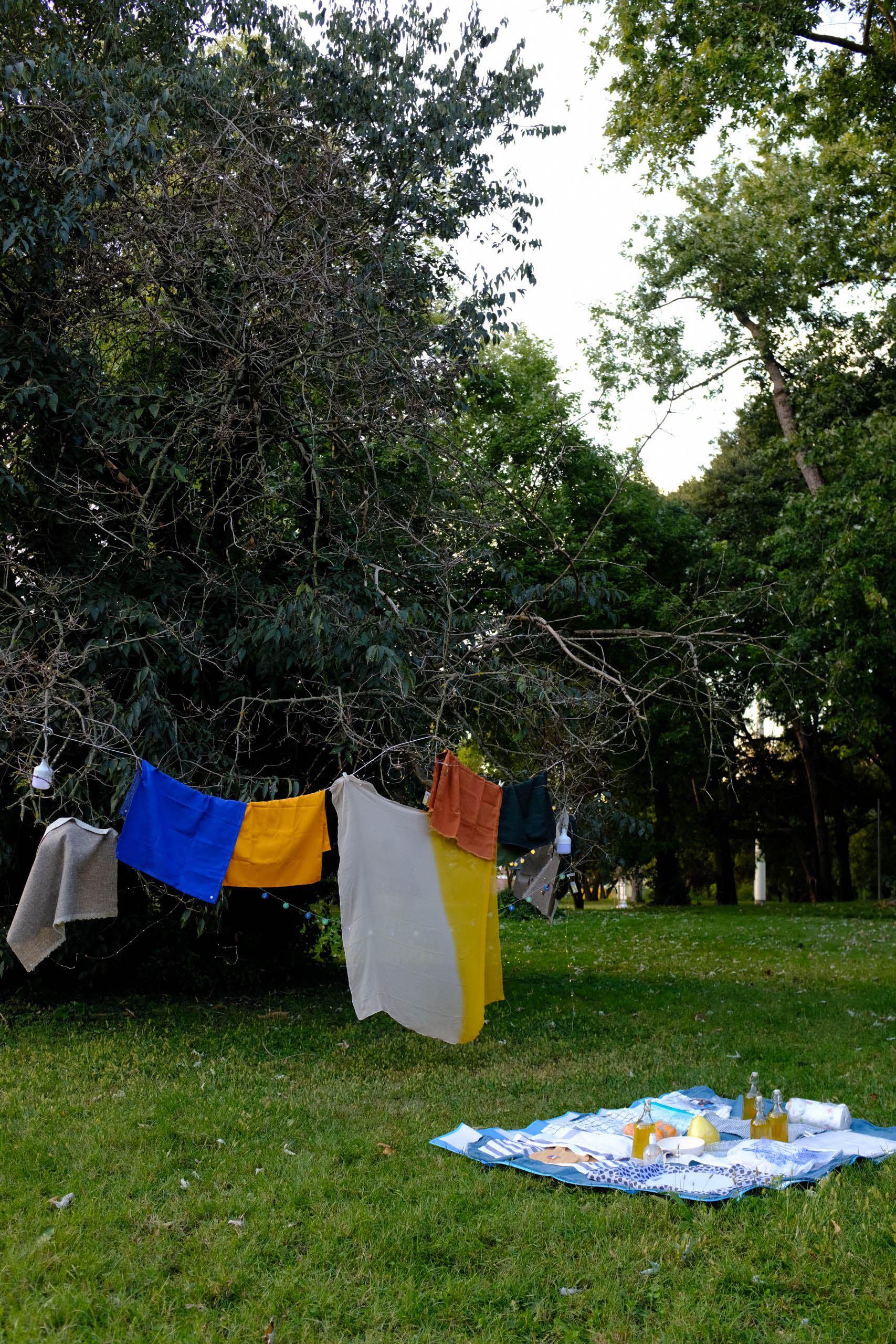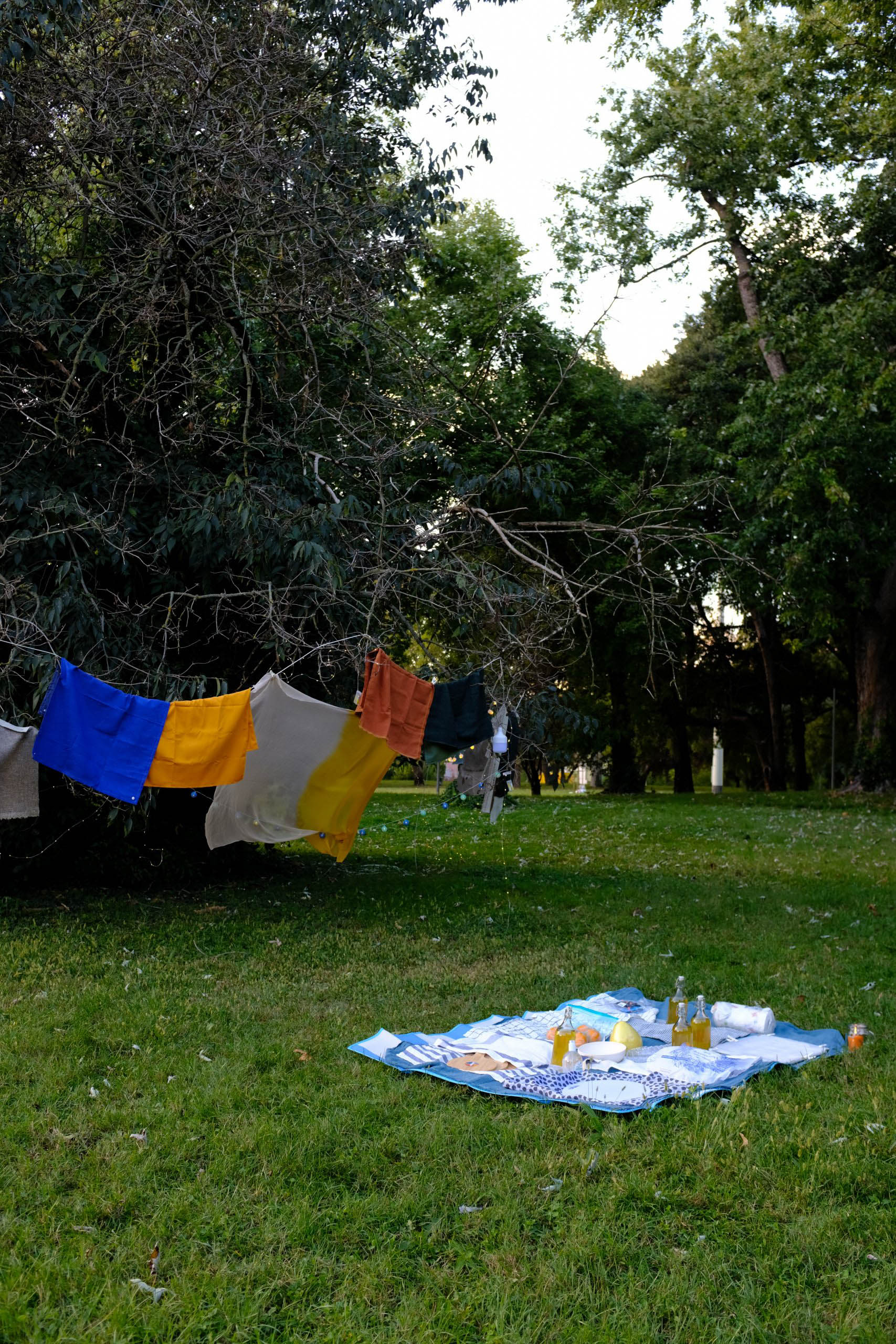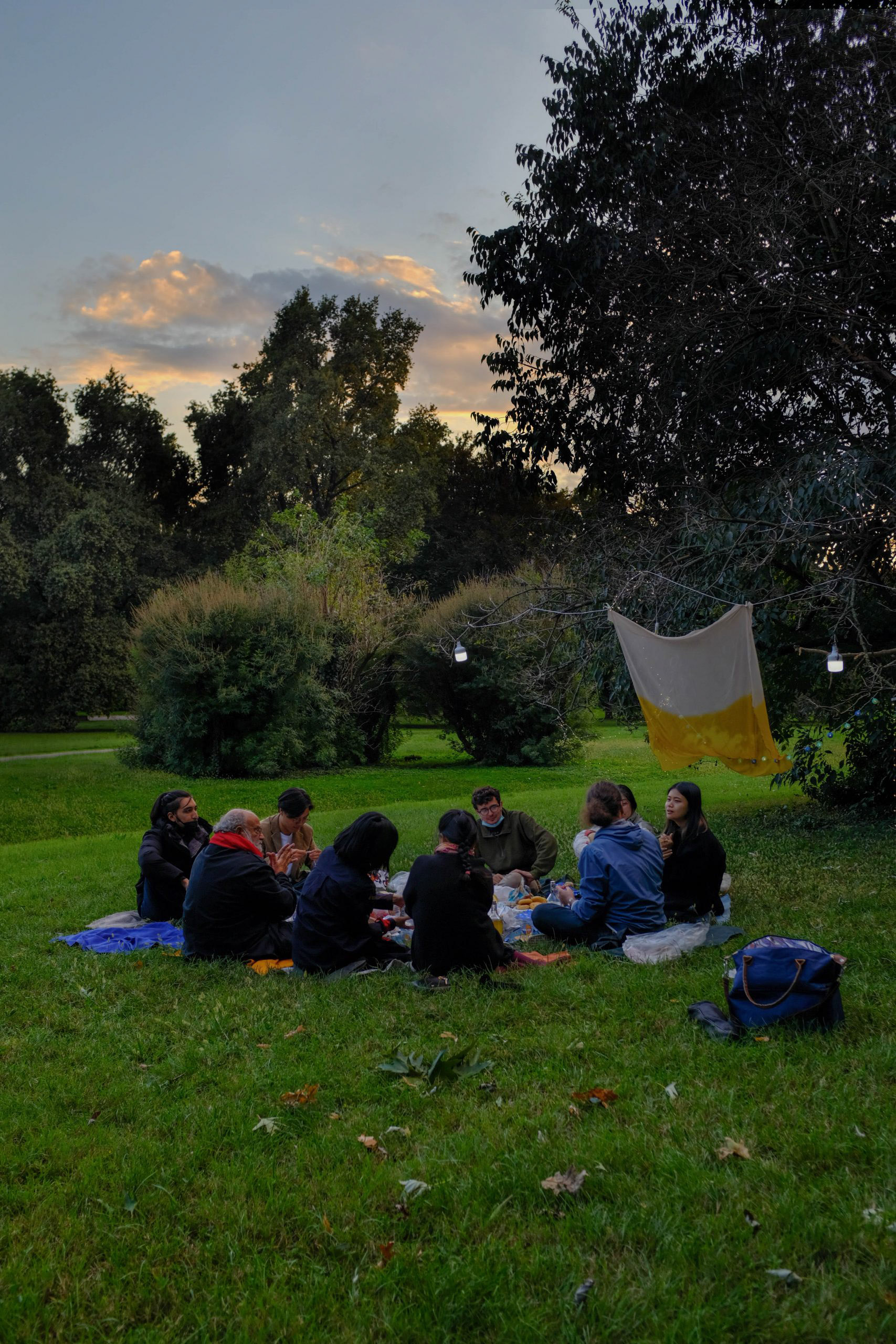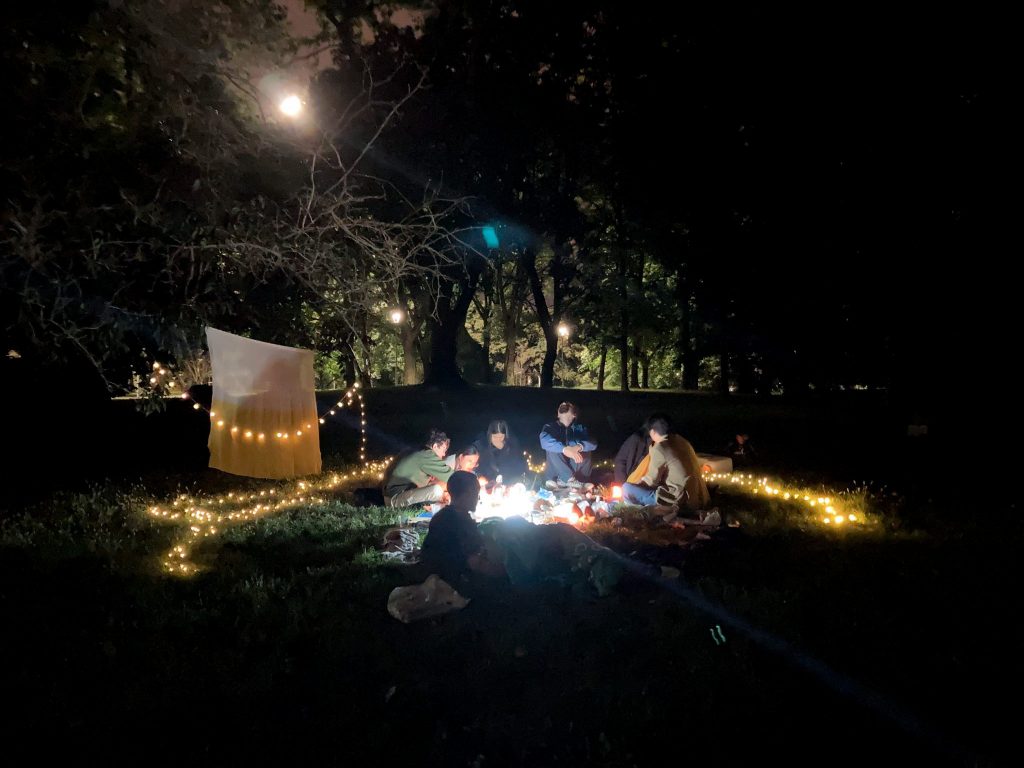 Moon Cake Mould