Pasta tra parentesi
Installation
The installation is divided into four modules: Kneading Module, Shaping Module, Cooking Module and Seasoning Module.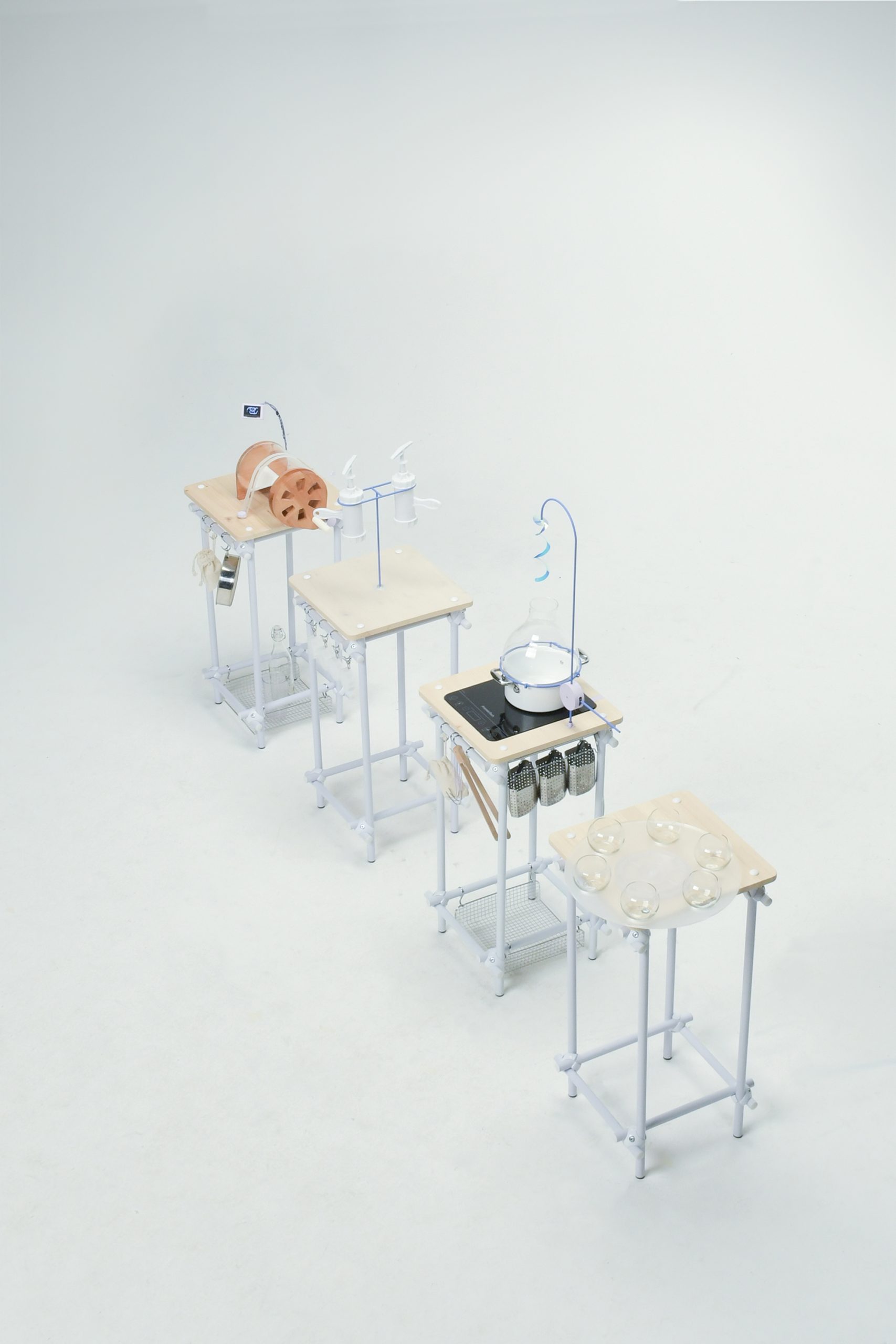 Kneading Module
It's composed of a base table whose structure is the same for all four modules. A manual kneader connected with a digital device that provides indications for the kneading phase.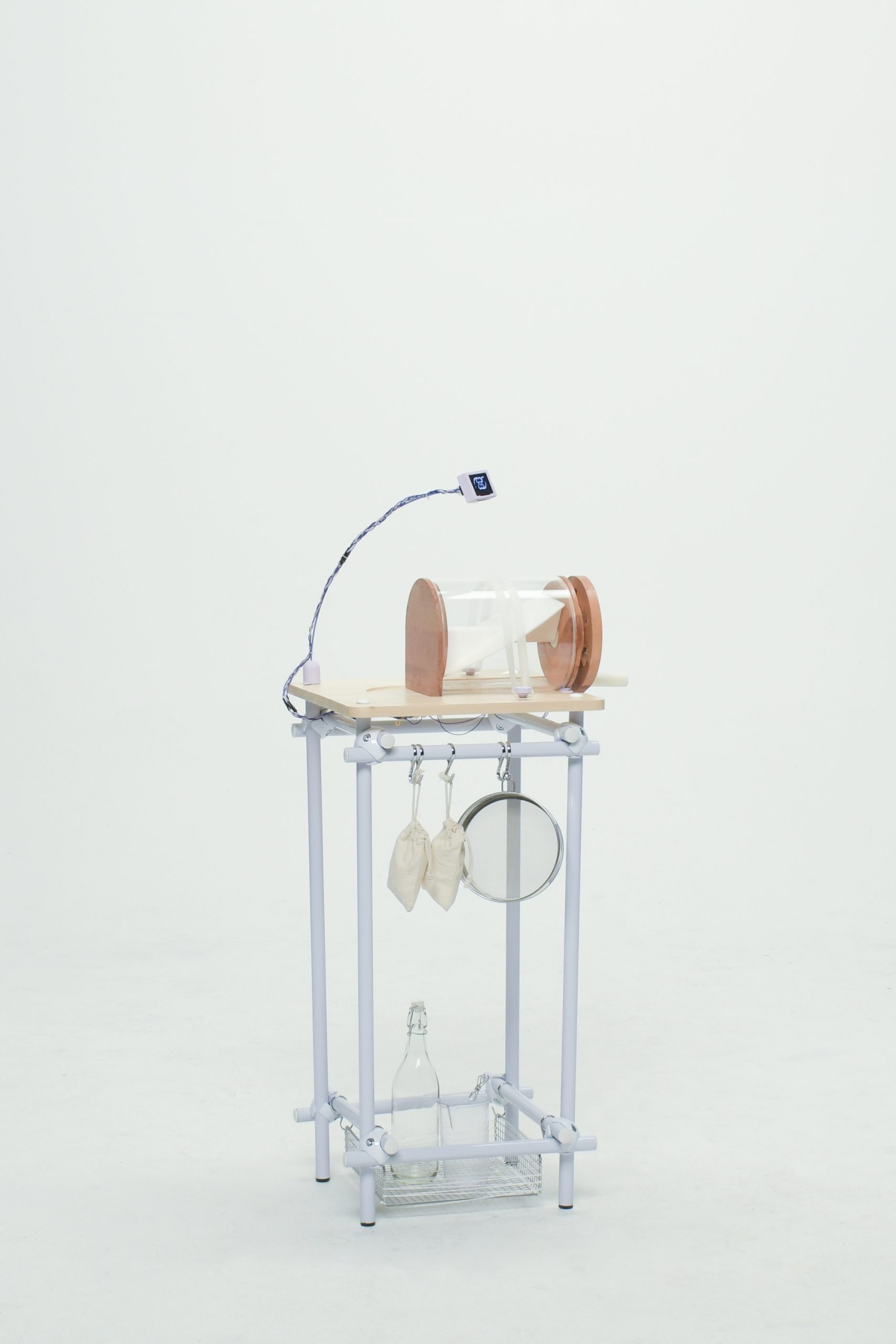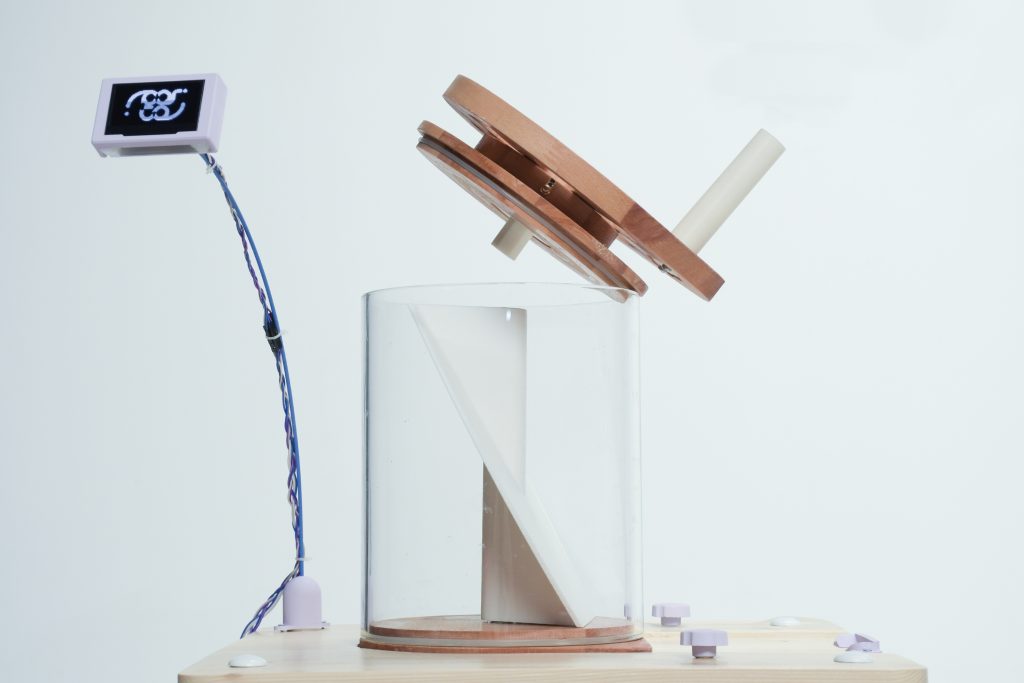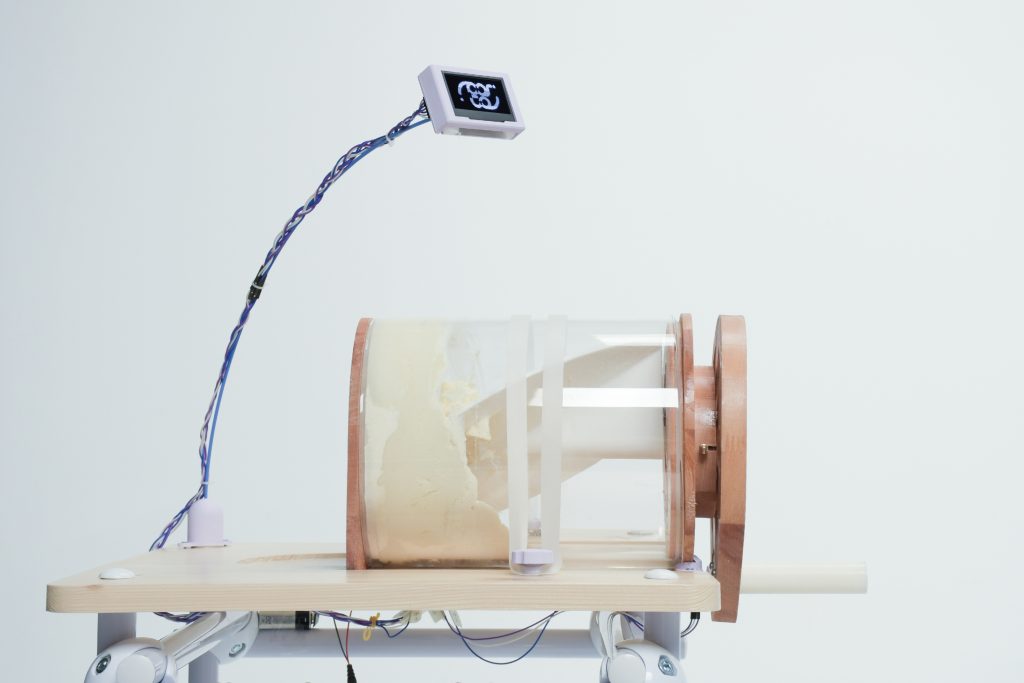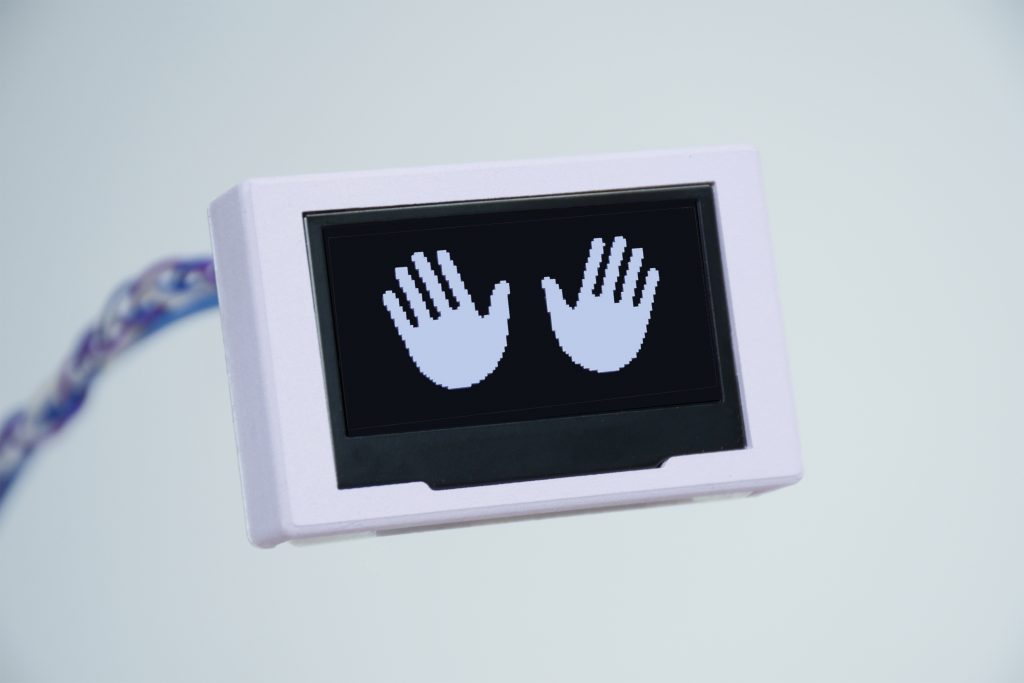 Shaping Module
It's composed of two hand presses with torsion, to which six kinds of dies can be applied in order to create six different shapes of pasta.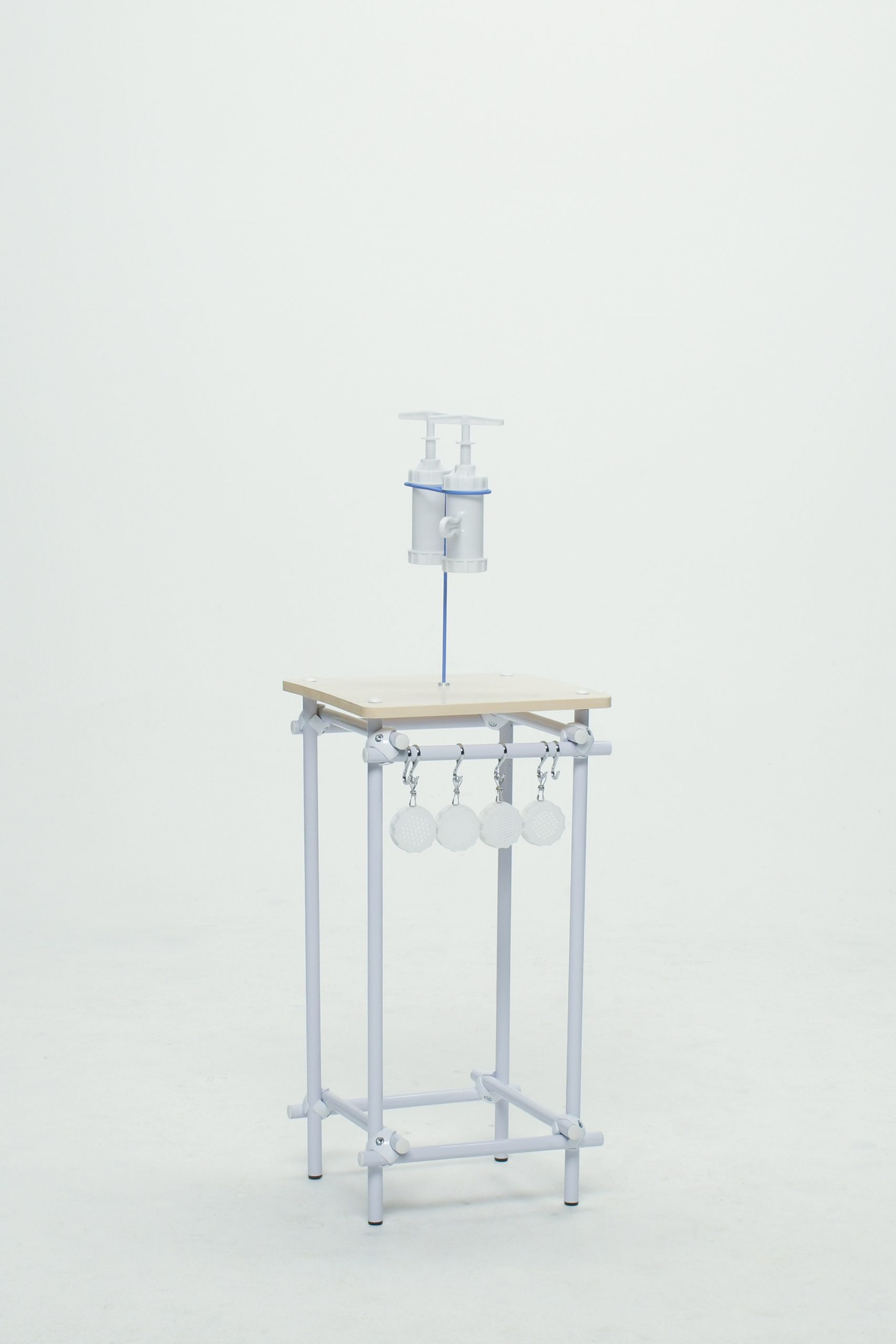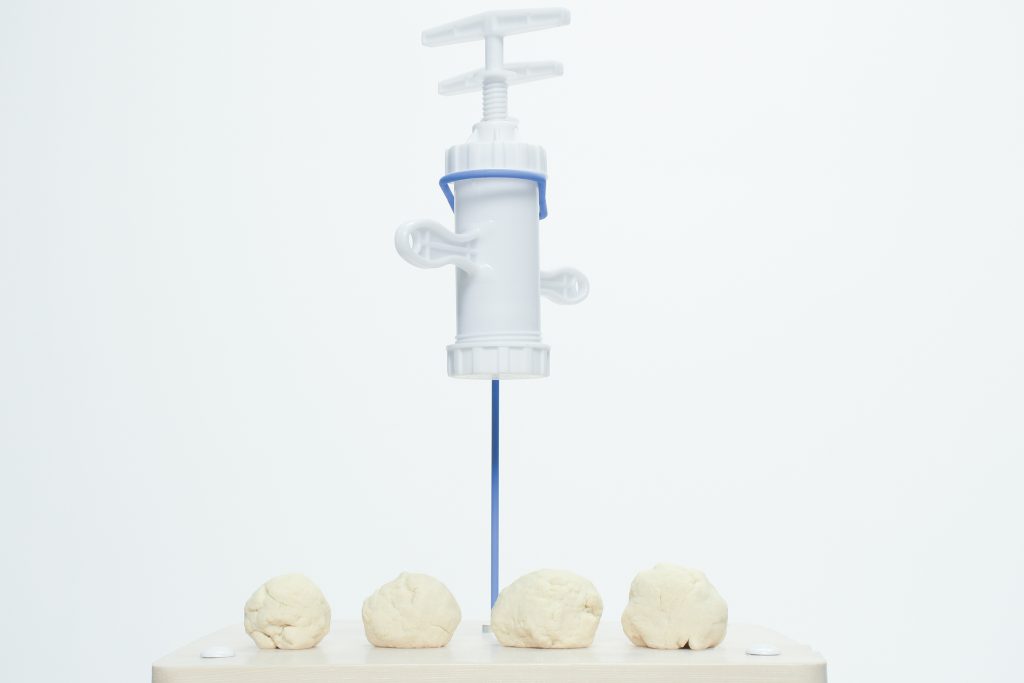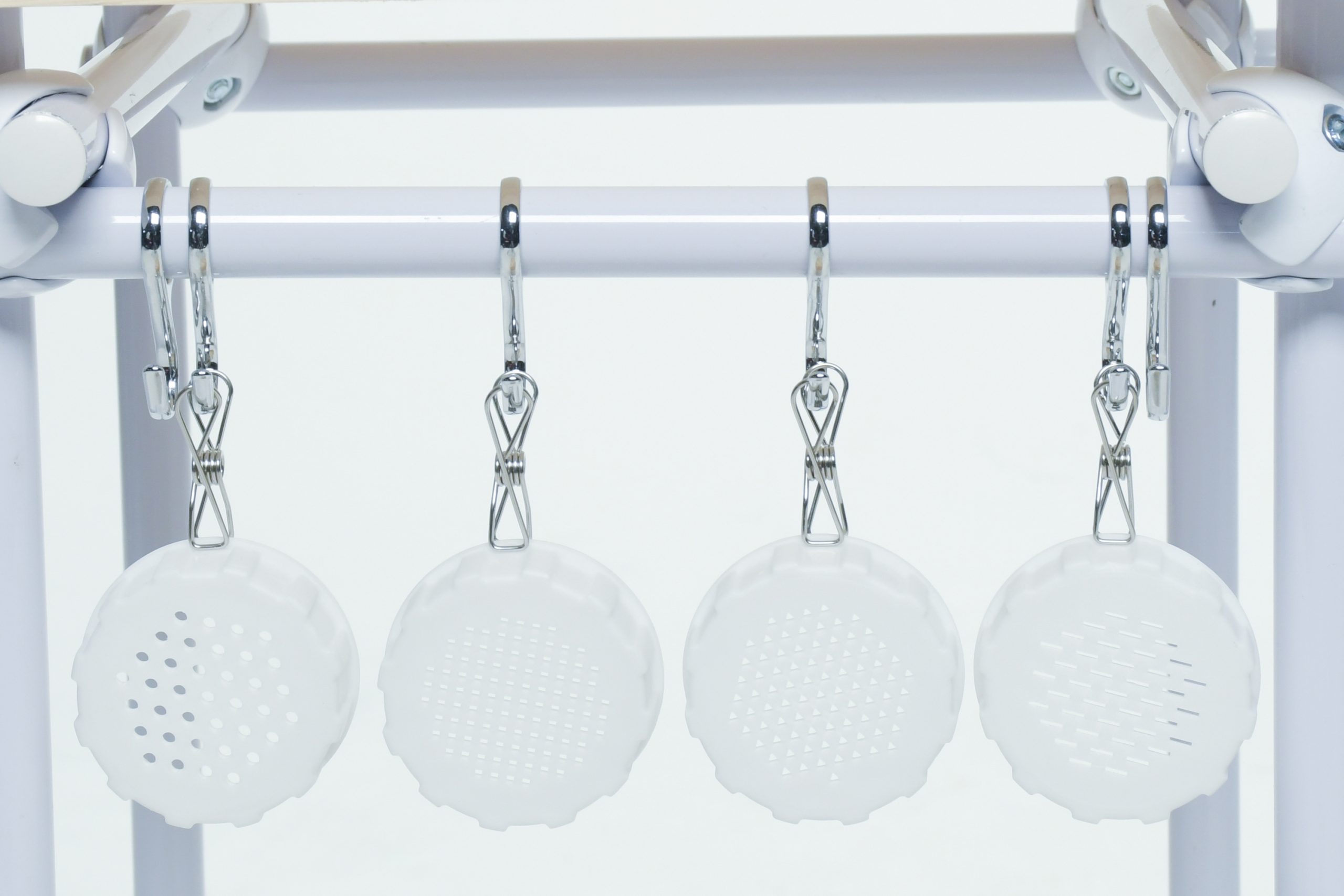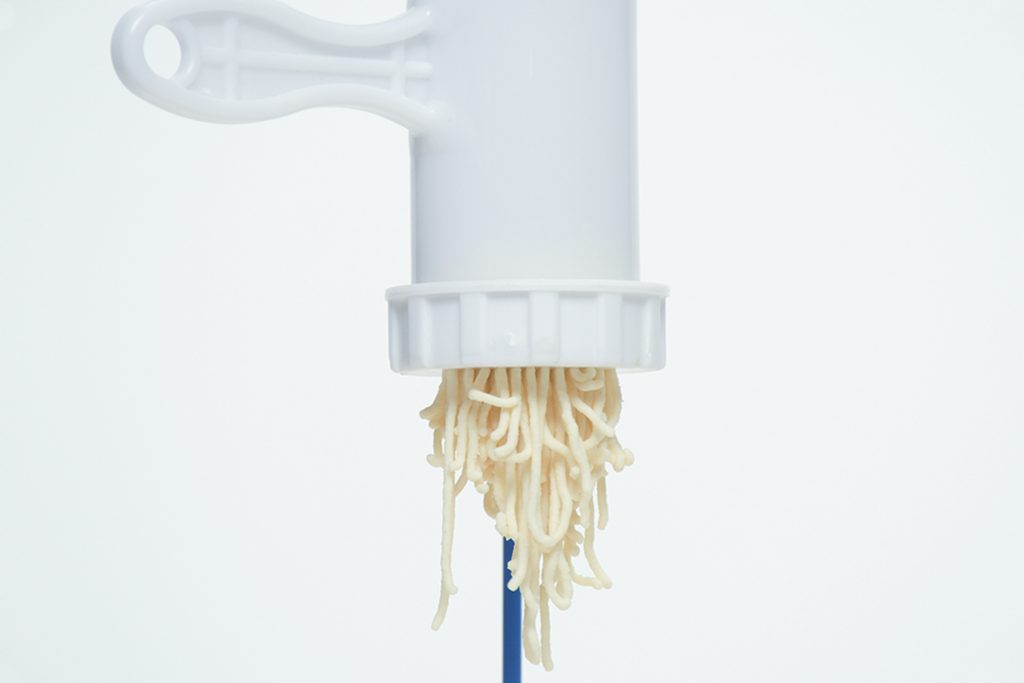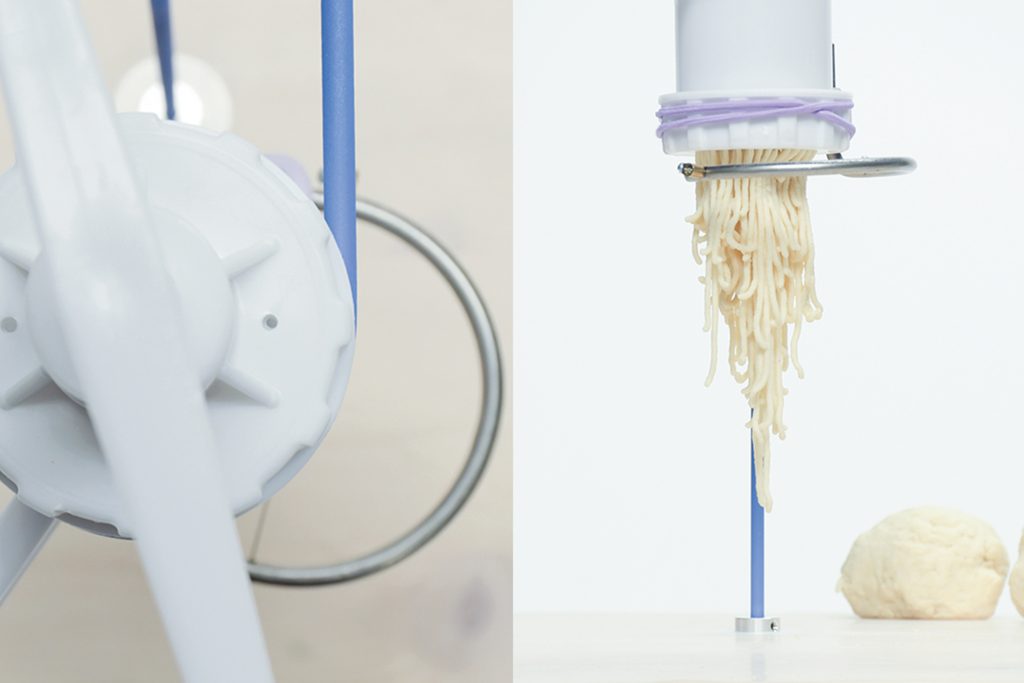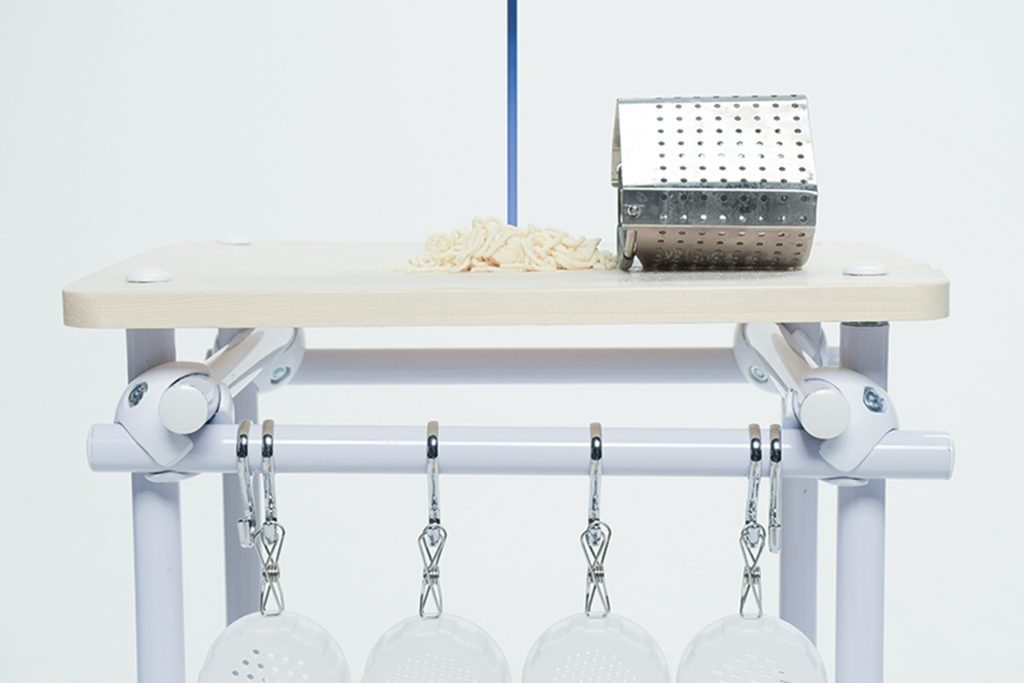 Cooking Module
It's composed of an induction plate, a pot, a lid in borosilicate glass, perforated at the top, allowing the vapor out to set in motion a piece of spiral holographic paper.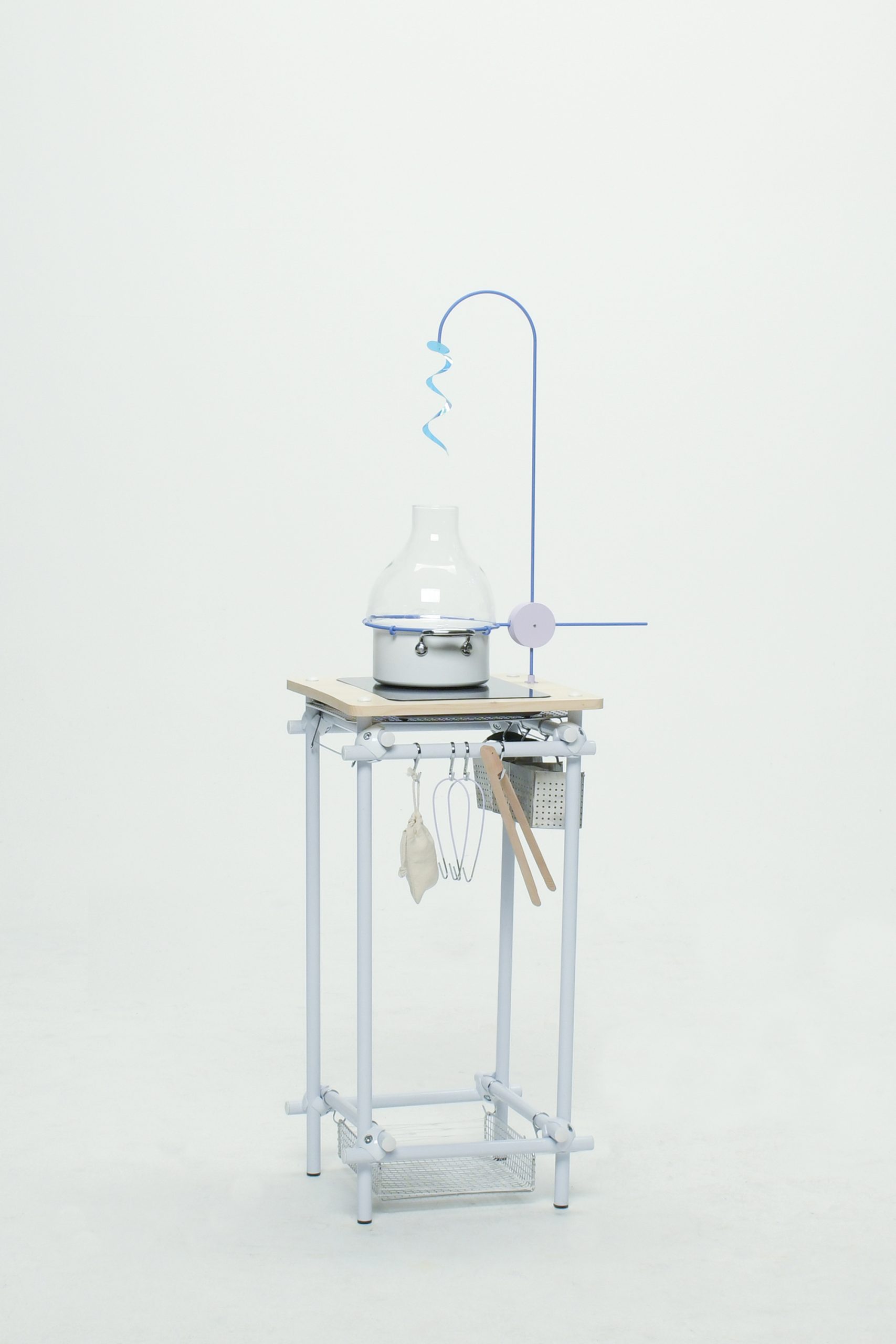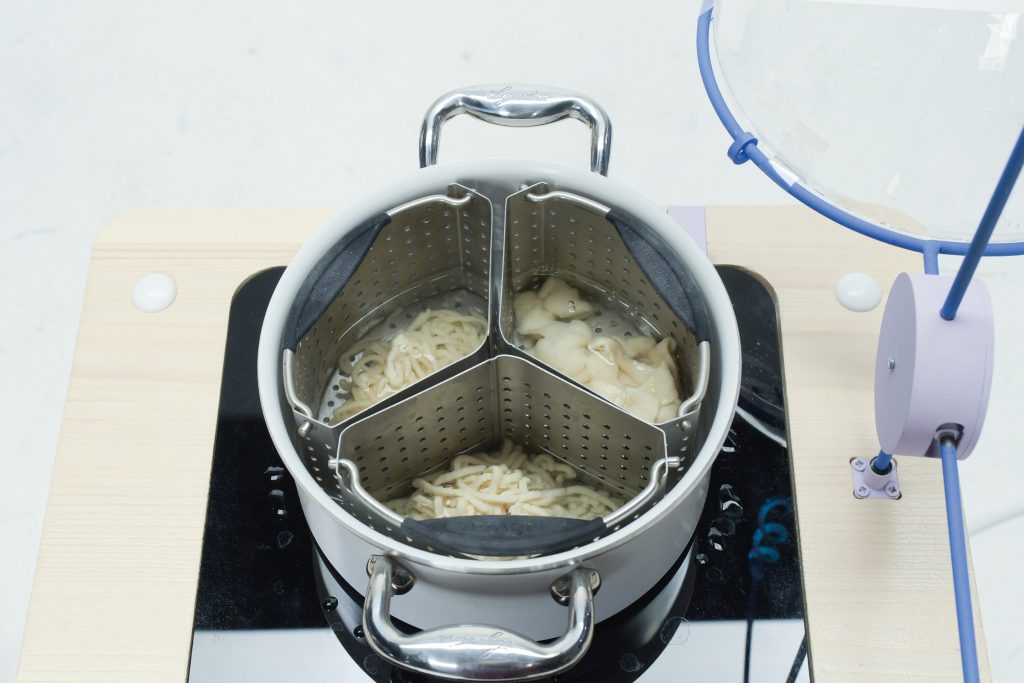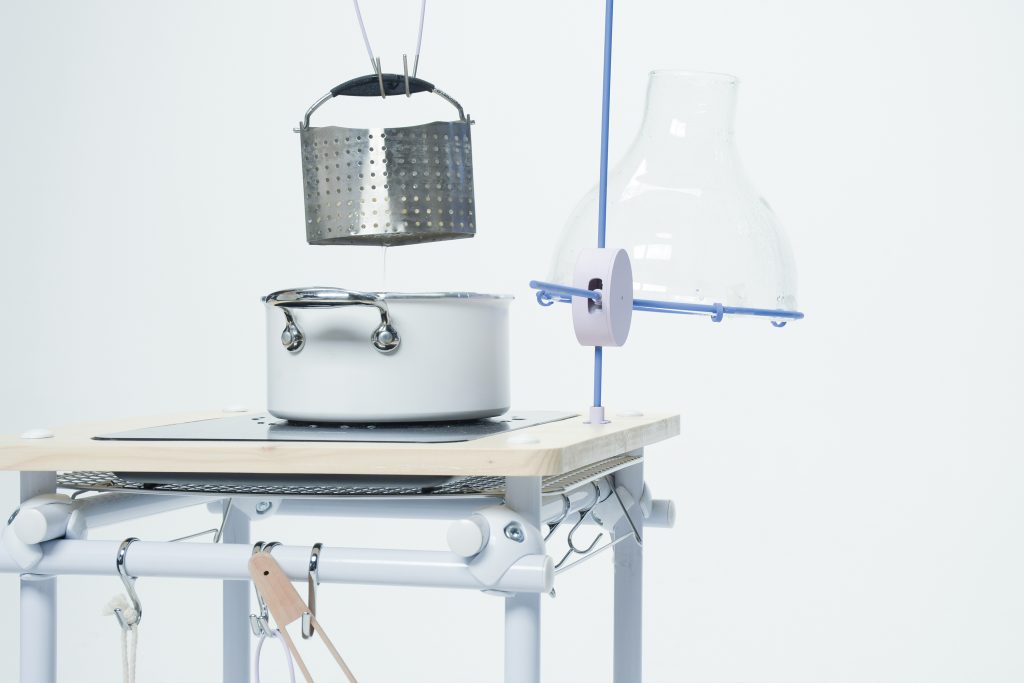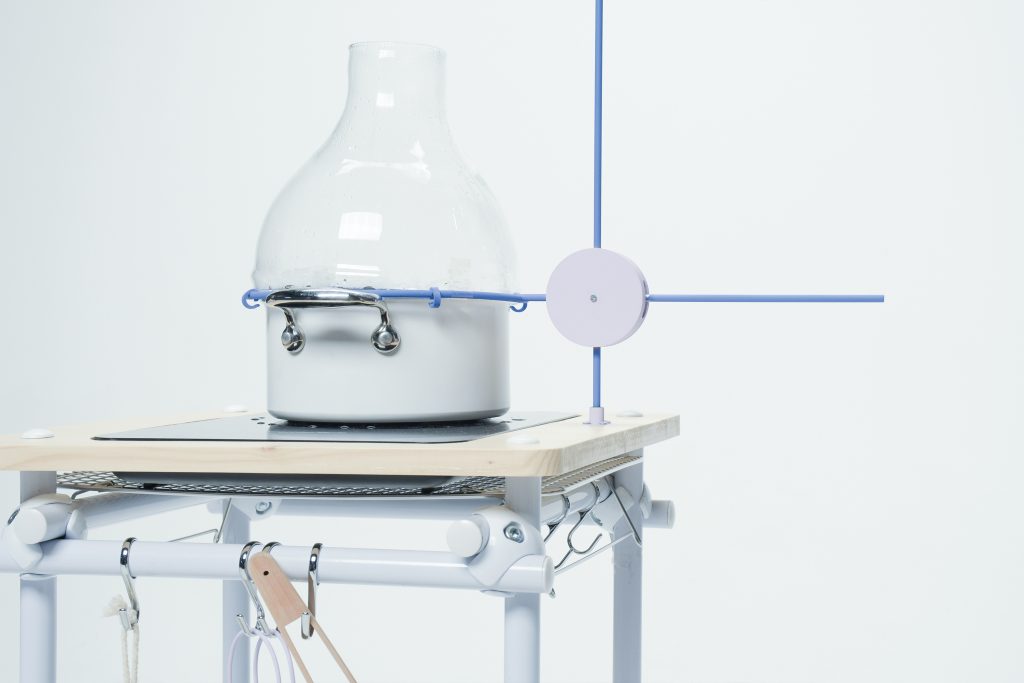 Seasoning Module
It's composed of a circular plate placed on a rotating base. On the plate six glass jars are supported which serve to hold six kinds of sauces for seasoning the pasta.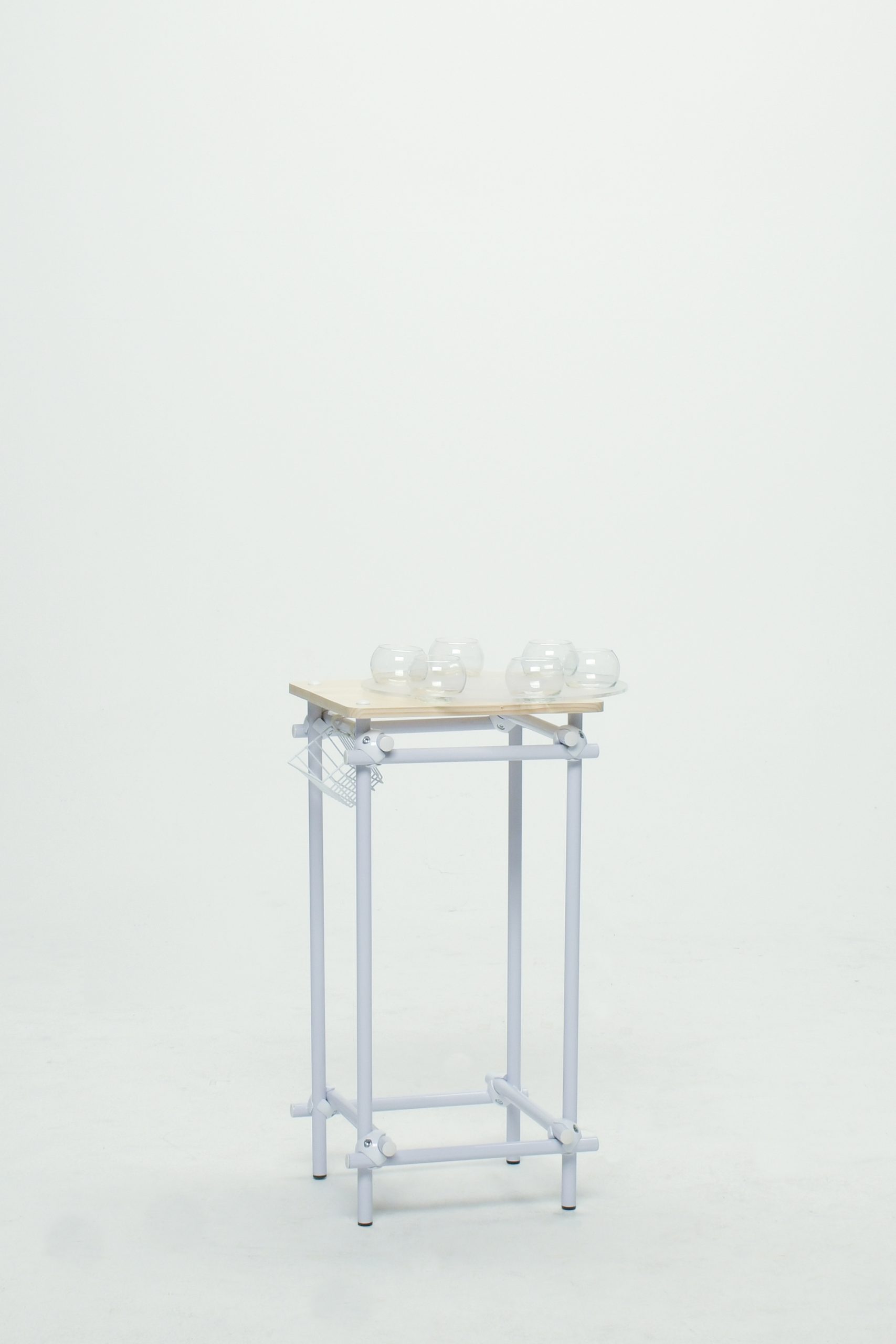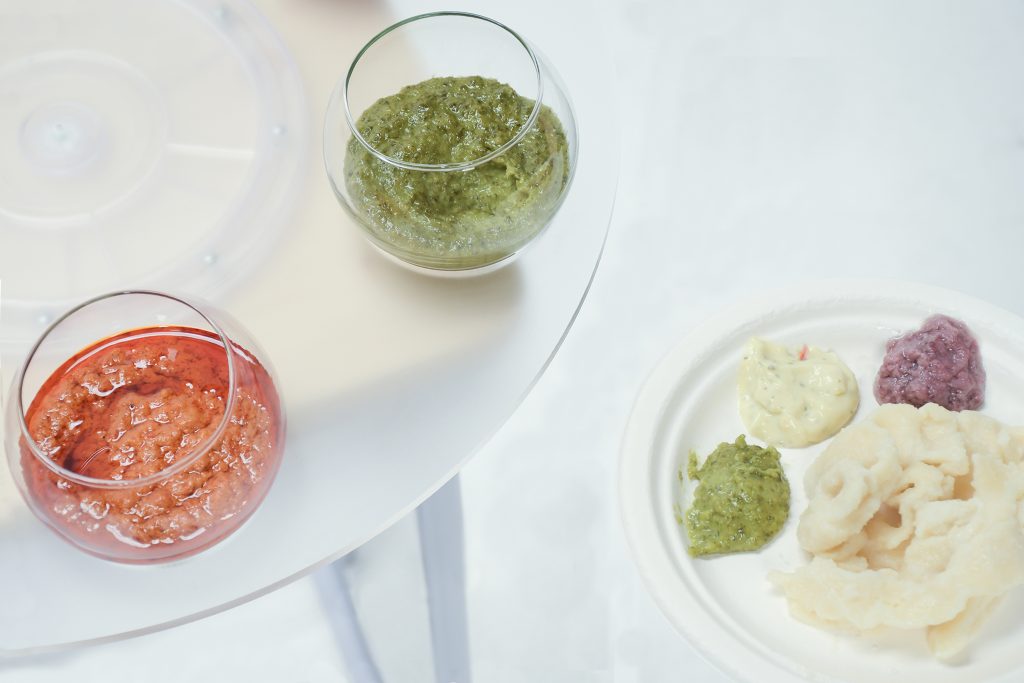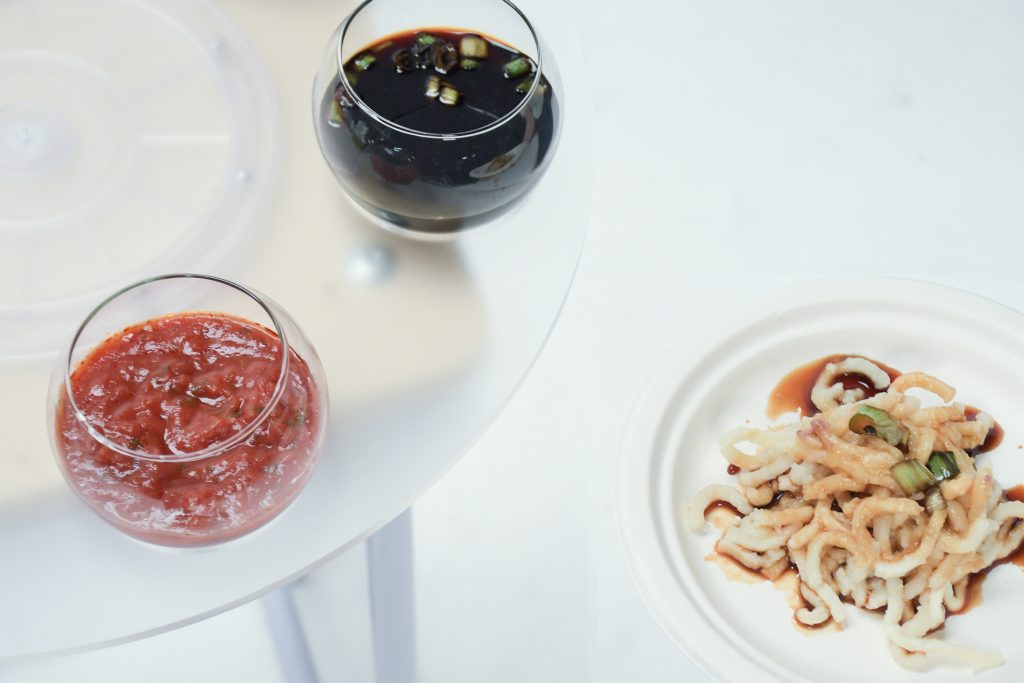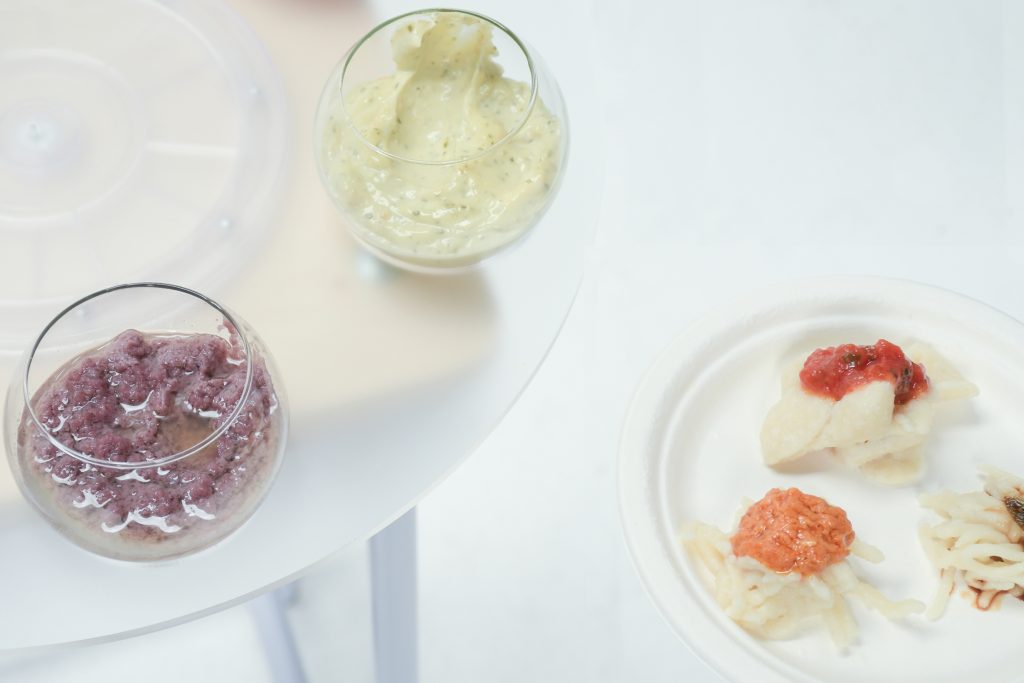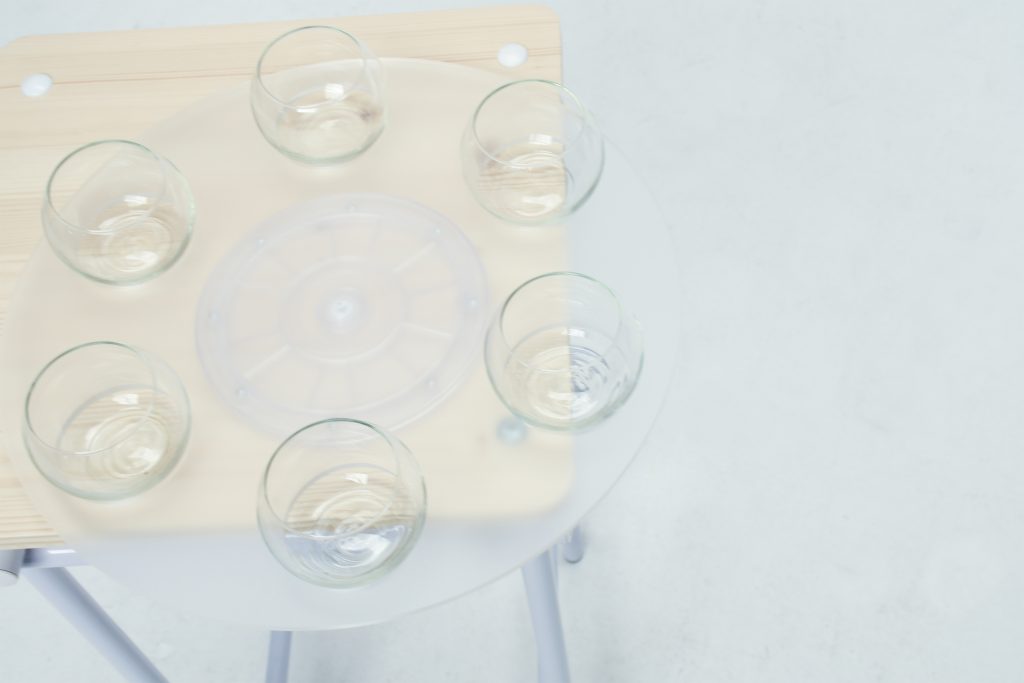 Printed Thesis
The whole project also includes a printed archive whose name is the same as the one of the installation, 'Pasta tra parentesi'. It covers the whole process including theoretical research, field study, experimentation, prototyping and also numerous reflections along the journey.