Pasta tra parentesi
A new food experience with pasta
2019-2020 /long-term project
---
Pasta tra parentesi is a graduation project at the Politecnico di Milano. It's a multisensory and interactive installation, divided into four sequential modules that offer a summary and original interpretation of Italian and Chinese procedures for the creation and consumption of fresh pasta. Also presented is an alternative way of interacting with the material pasta that overcomes the perceived inconvenience of making pasta from scratch. The installation achieves multiple objectives, both cultural and emotional. Regarding the cultural dimension, the installation highlights and reflects on the value of craftsmanship, handmade ritual and the social implications of preparing a good plate of fresh pasta in an intercultural and slow-food environment. Regarding the emotional dimension, the installation plays on the immediate sensory pleasure of preparing and tasting pasta. The cooking experience aims to leave people a message: that good cooking, if realized in a comfortable environment, using quality raw ingredients, is an essential part of good eating, and both of these activities contribute to a good living.
The project has won the Design Intelligence Award 2020 (Honorable Mention).
🔗Backstory: A Bite of Pasta in Miglionico
🔗Pasta tra parentesi: Book
🔗背后故事:看完这部纪录片我踏上了自己的面条之路
🔗背后故事:一次意大利南方的手工意面体验之旅
🔗背后故事:括弧里的面 —— 我用设计为面条写了一首小诗
Installation
The installation is divided into four modules: Kneading Module, Shaping Module, Cooking Module and Seasoning Module.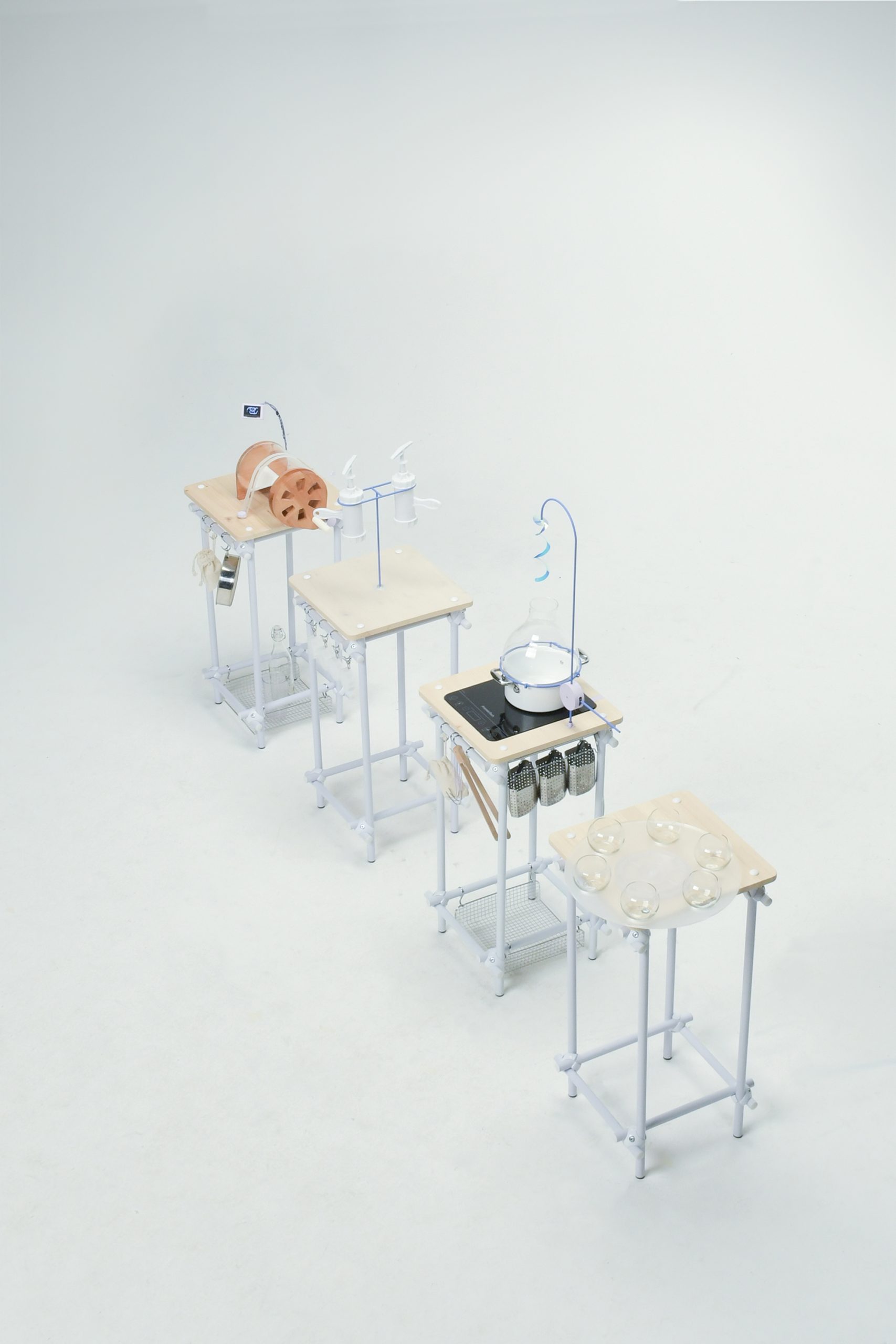 Kneading Module
It's composed of a base table whose structure is the same for all four modules. A manual kneader connected with a digital device that provides indications for the kneading phase.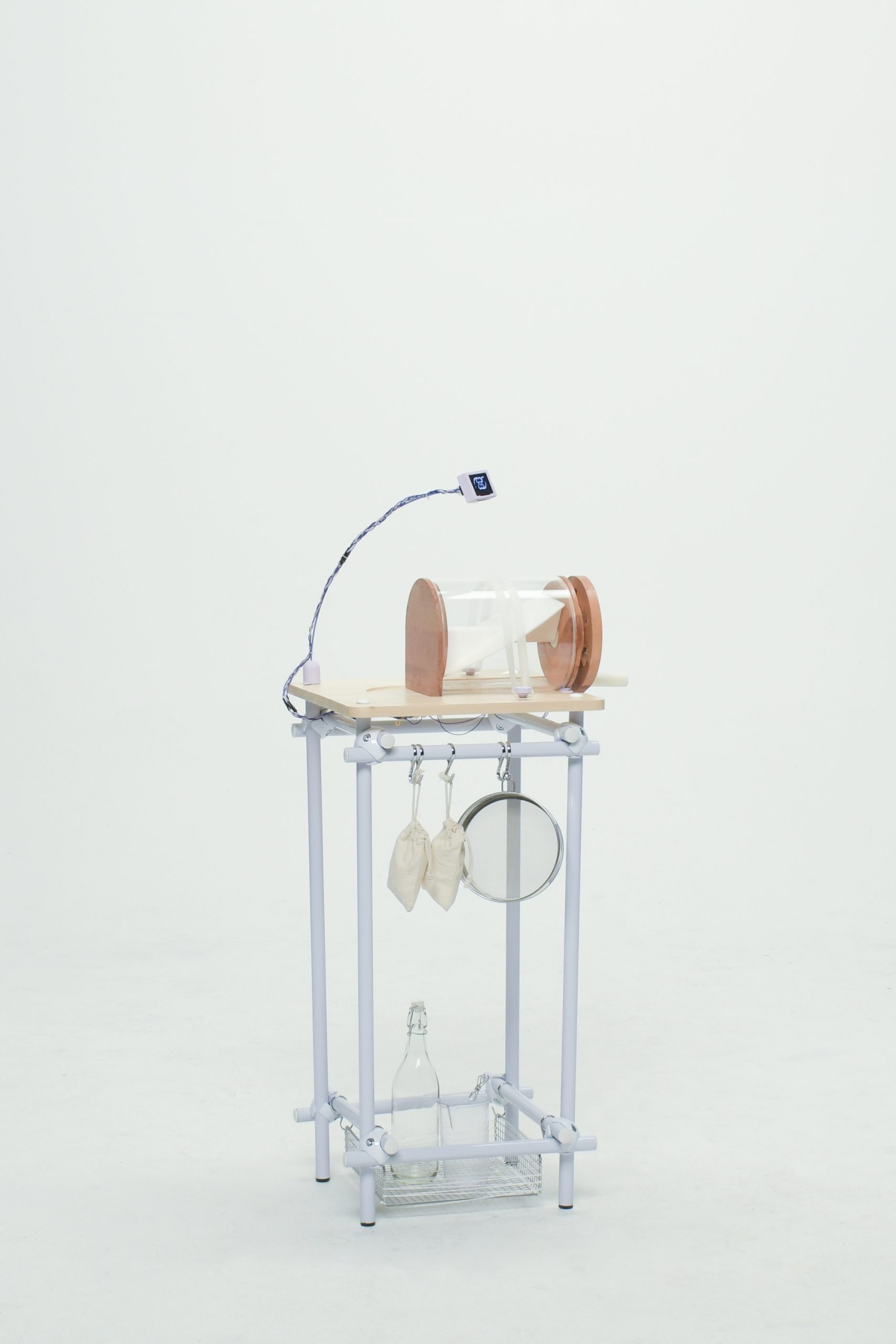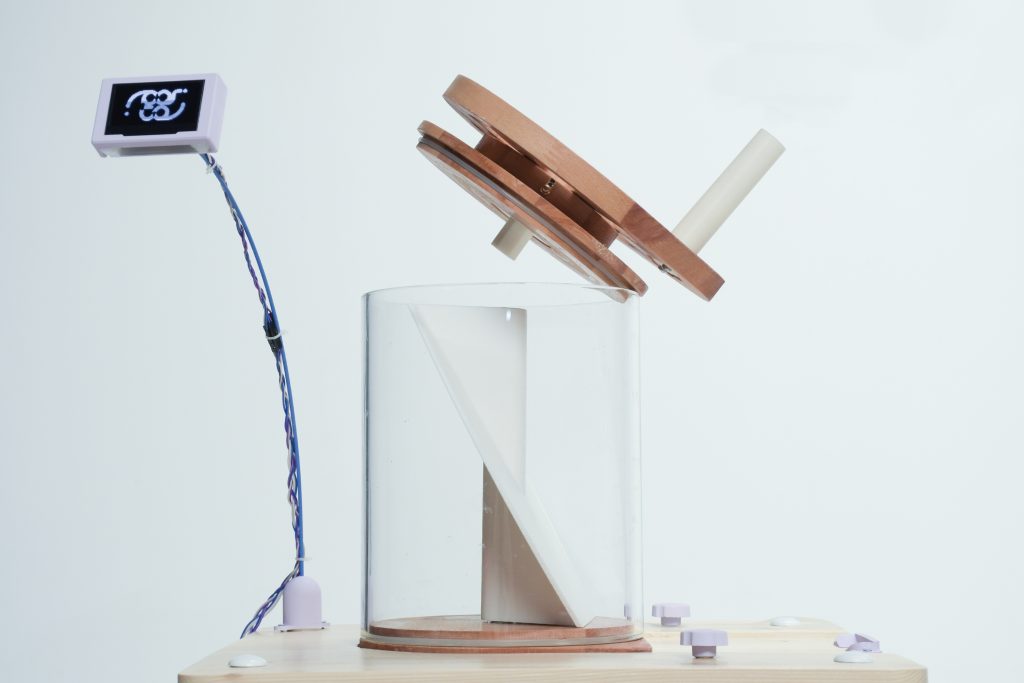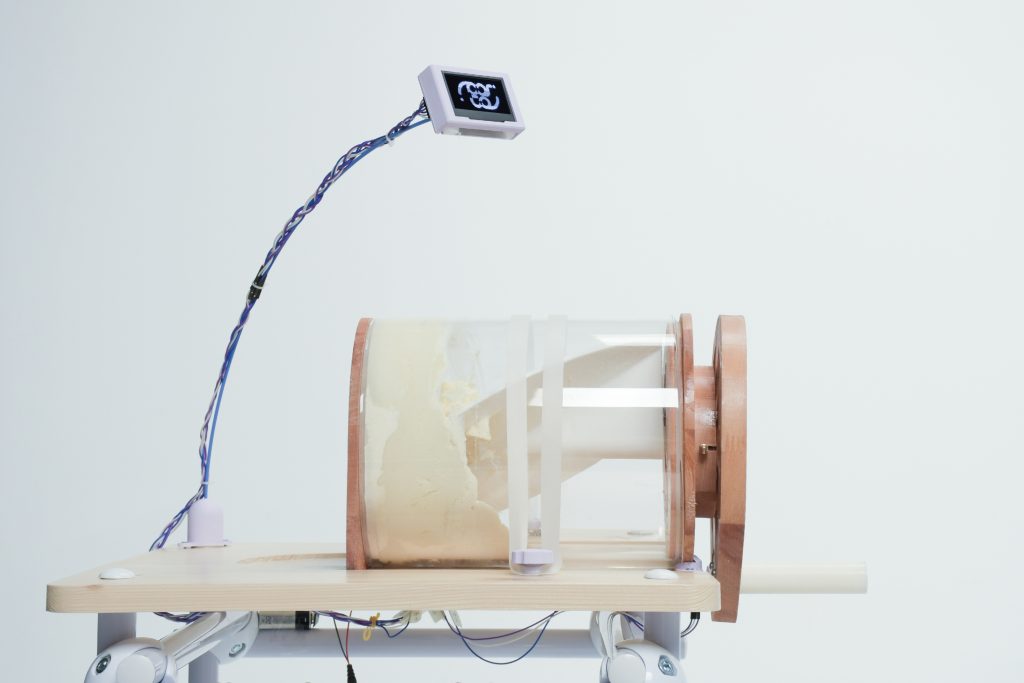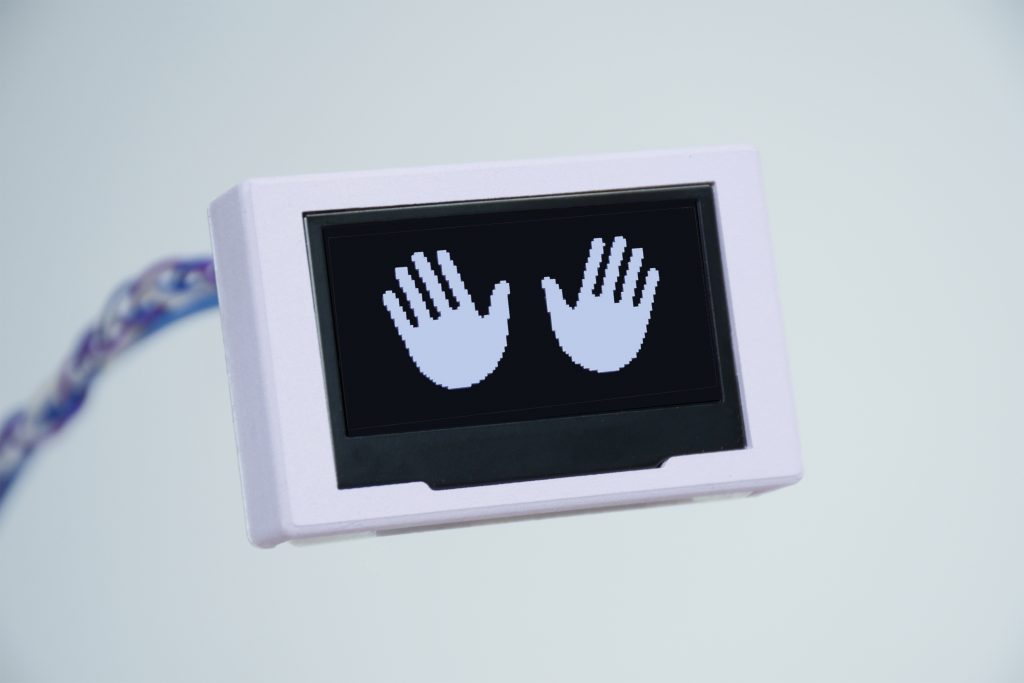 Shaping Module
It's composed of two hand presses with torsion, to which six kinds of dies can be applied in order to create six different shapes of pasta.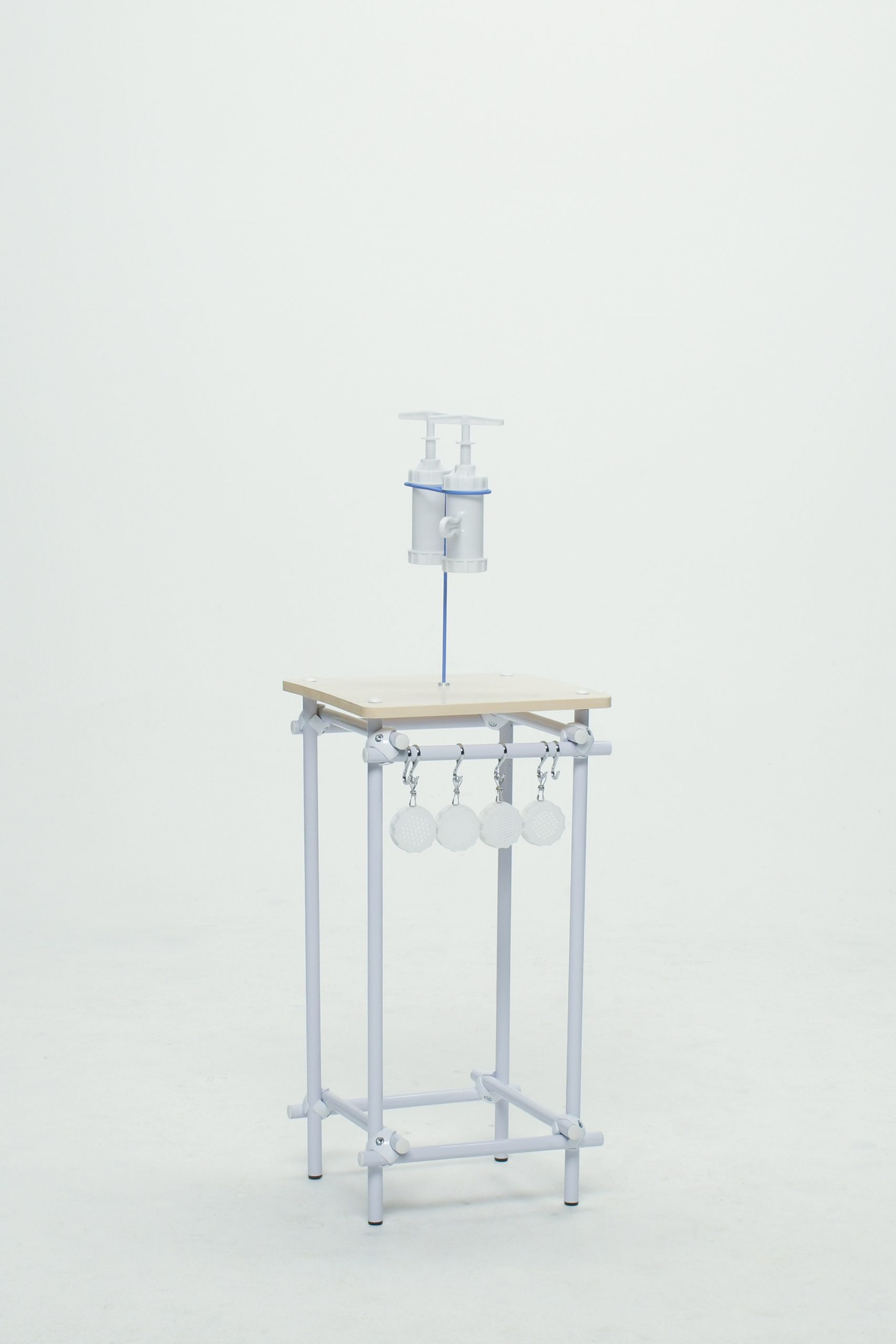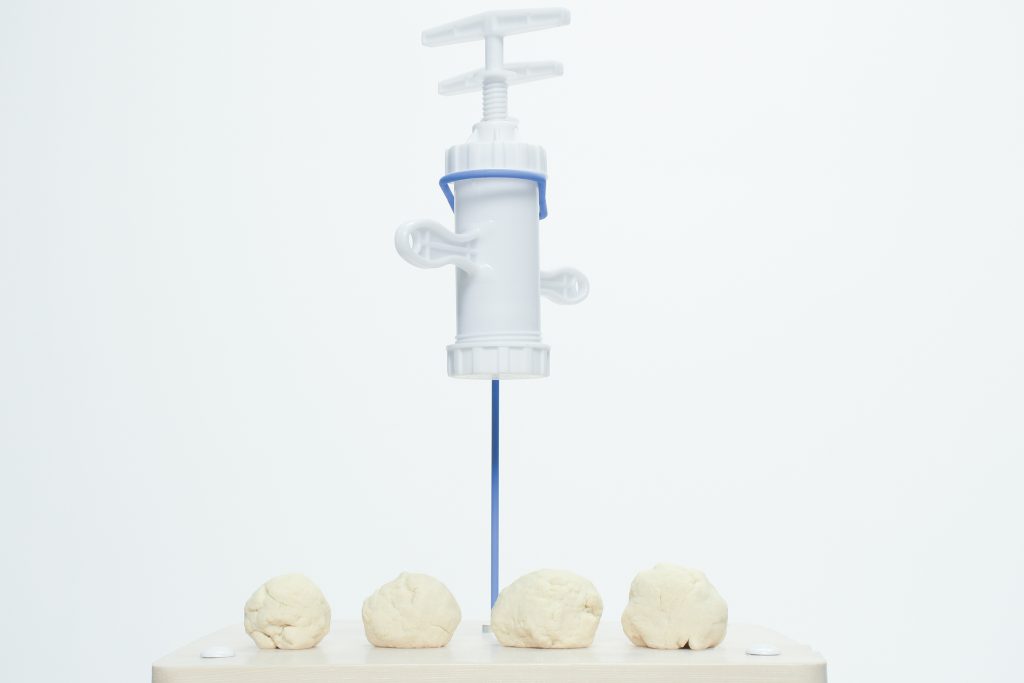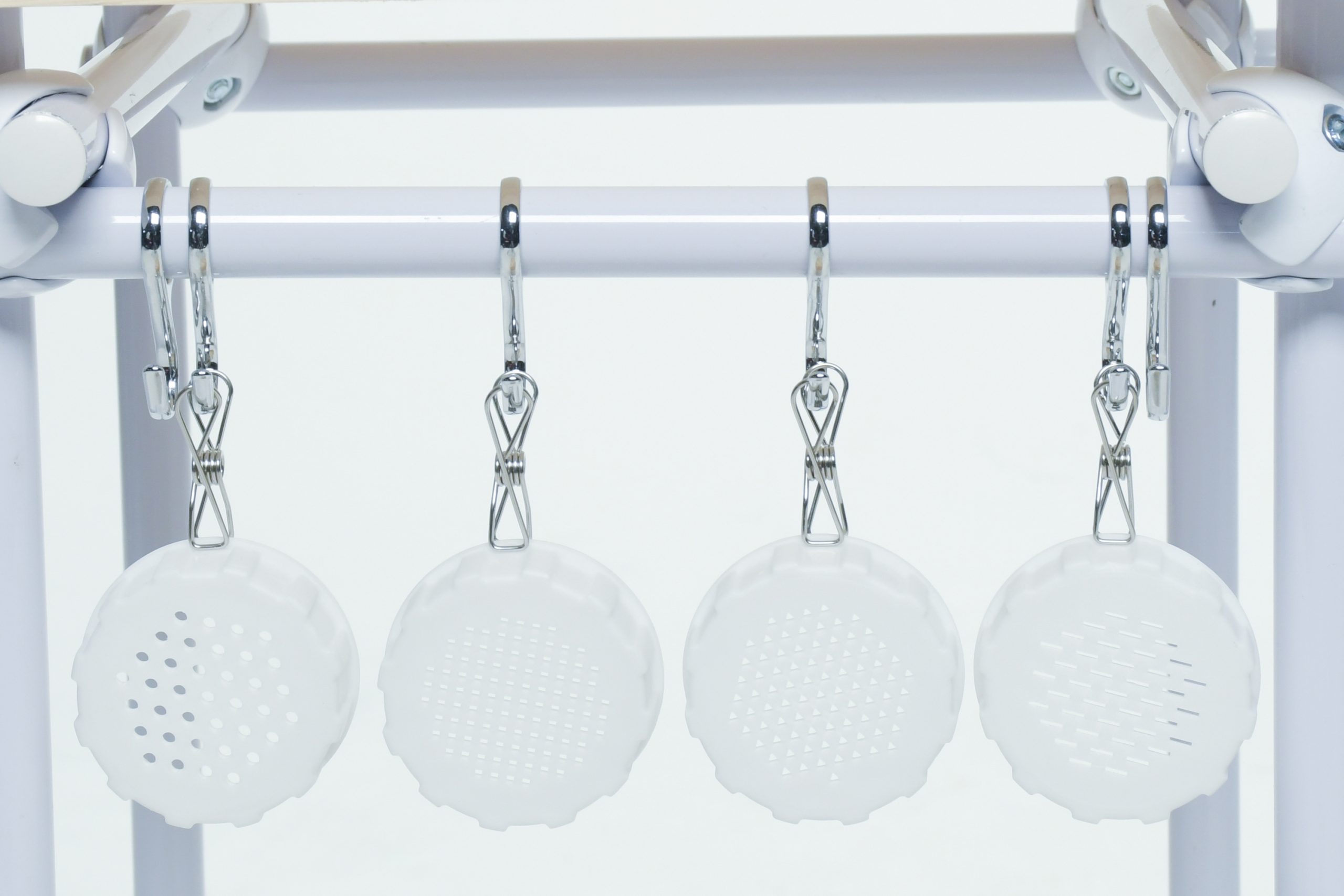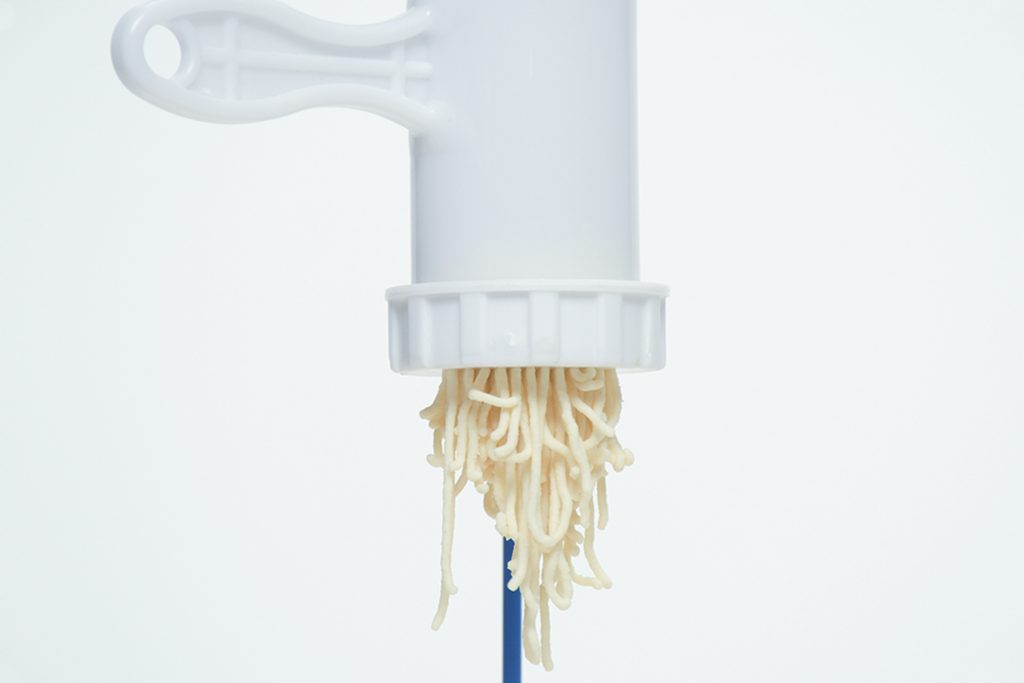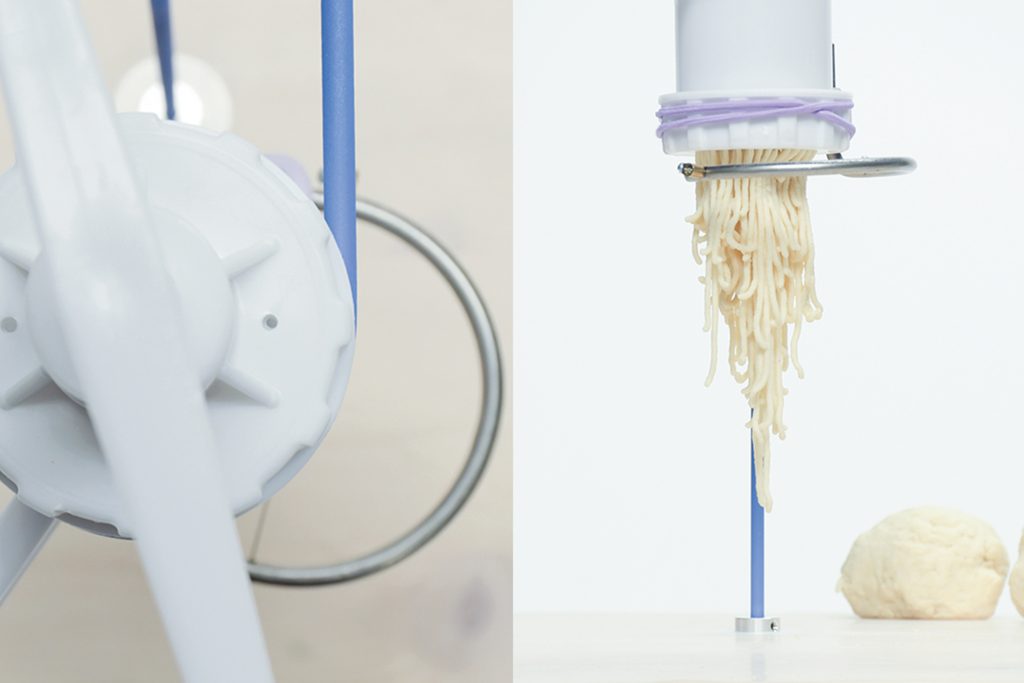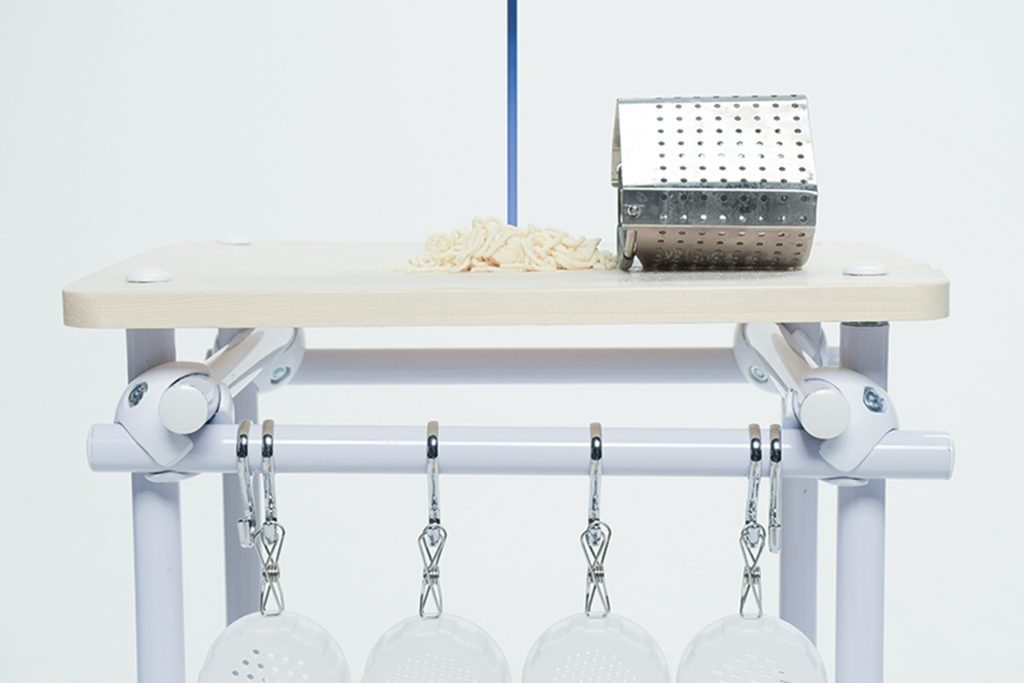 Cooking Module
It's composed of an induction plate, a pot, a lid in borosilicate glass, perforated at the top, allowing the vapor out to set in motion a piece of spiral holographic paper.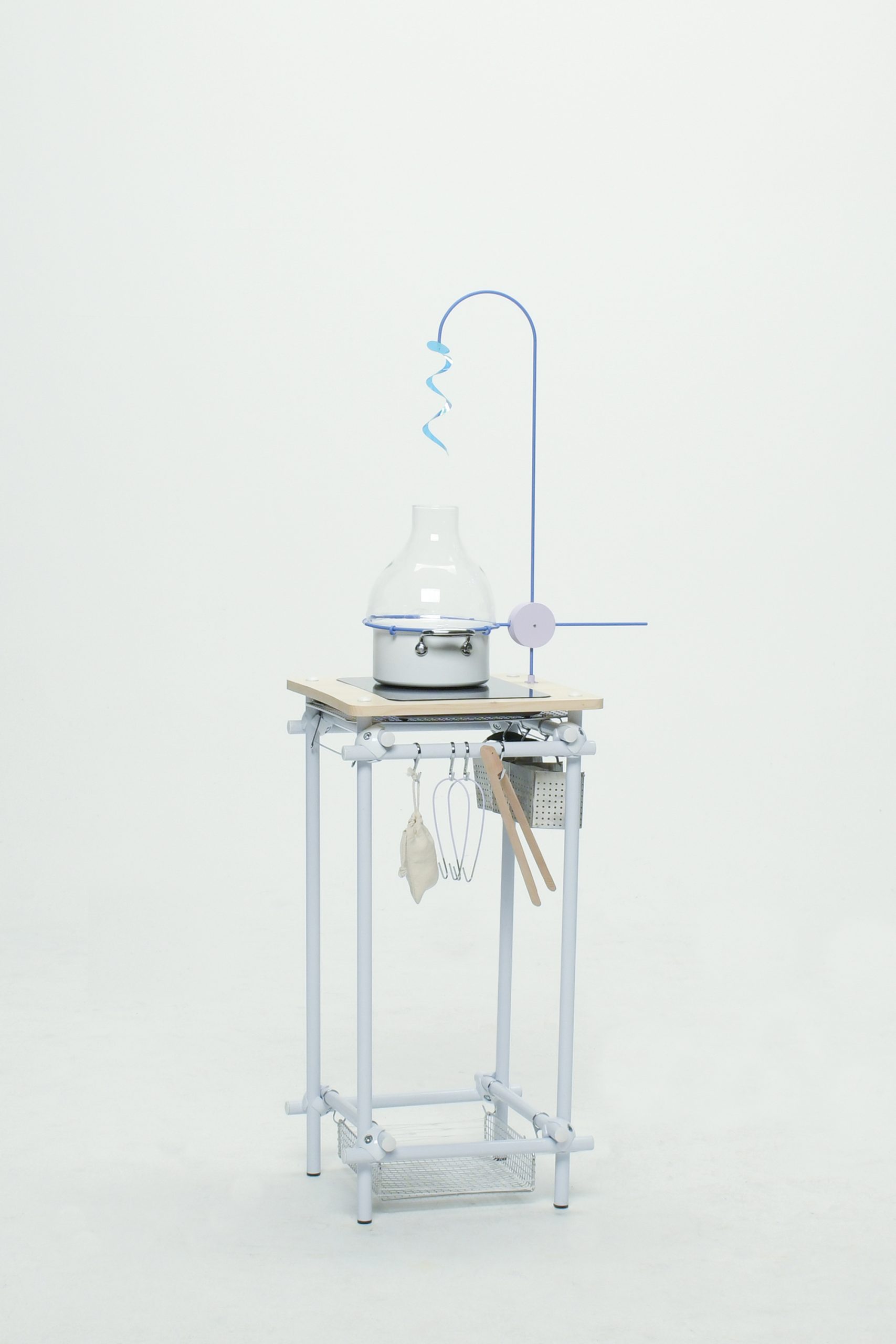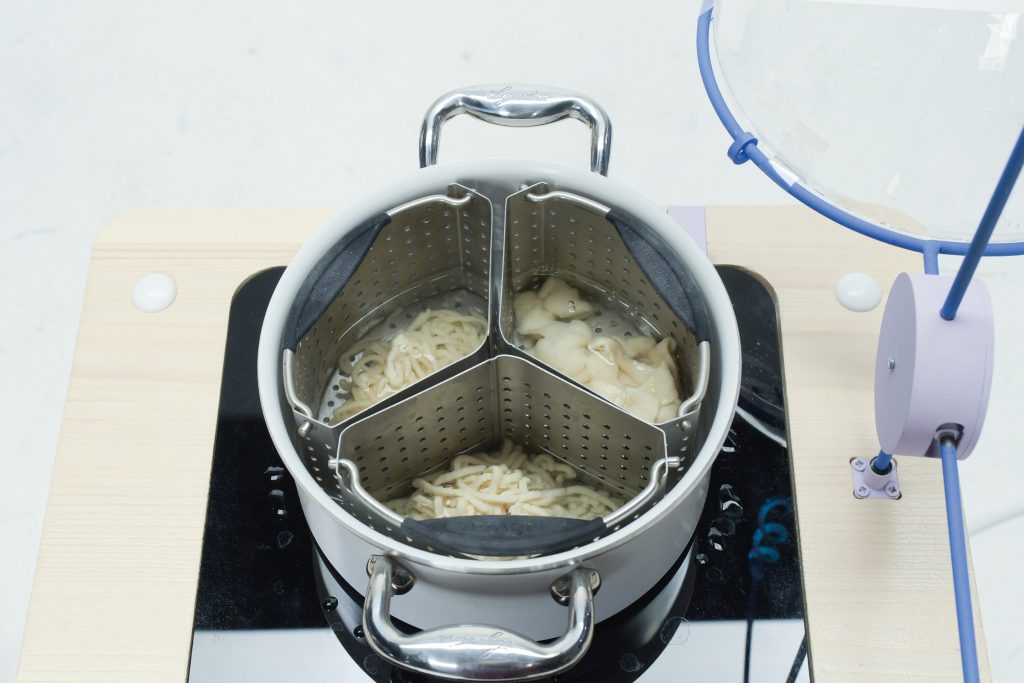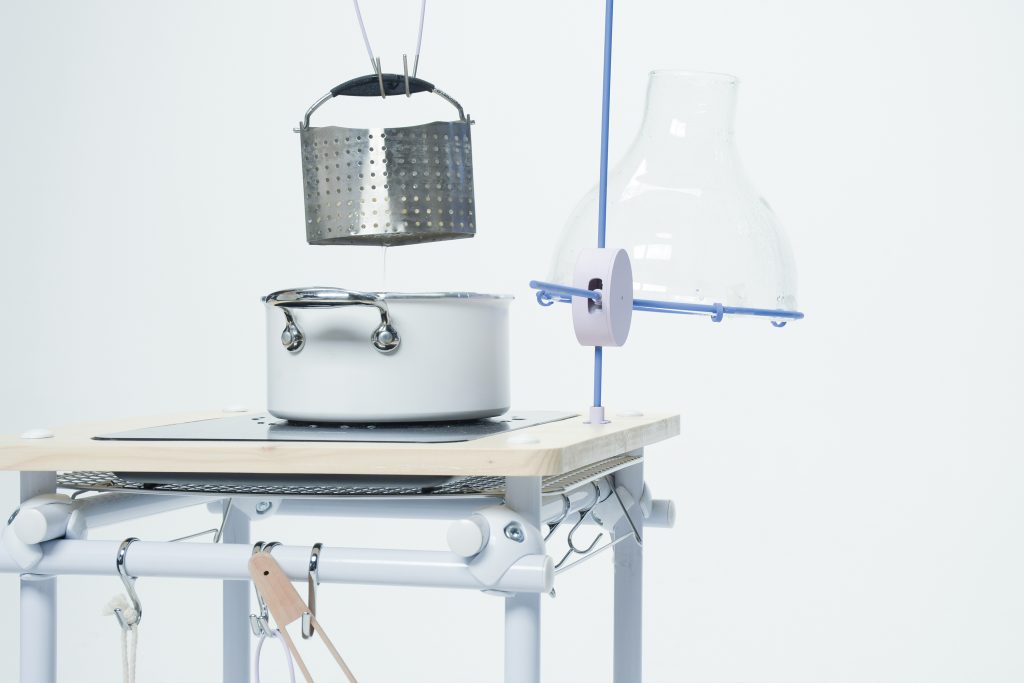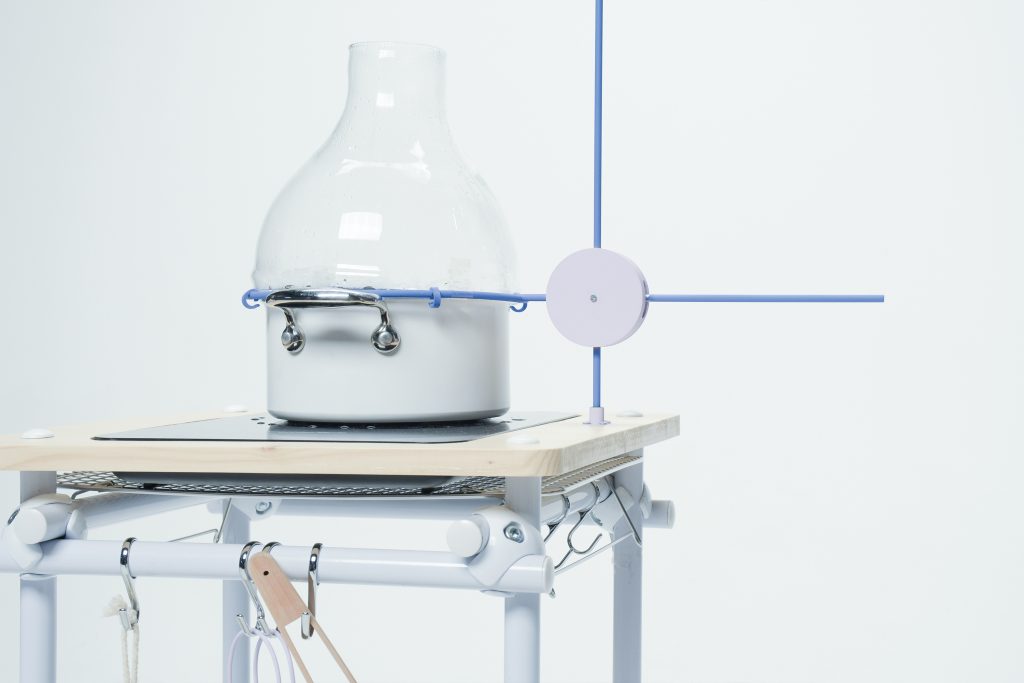 Seasoning Module
It's composed of a circular plate placed on a rotating base. On the plate six glass jars are supported which serve to hold six kinds of sauces for seasoning the pasta.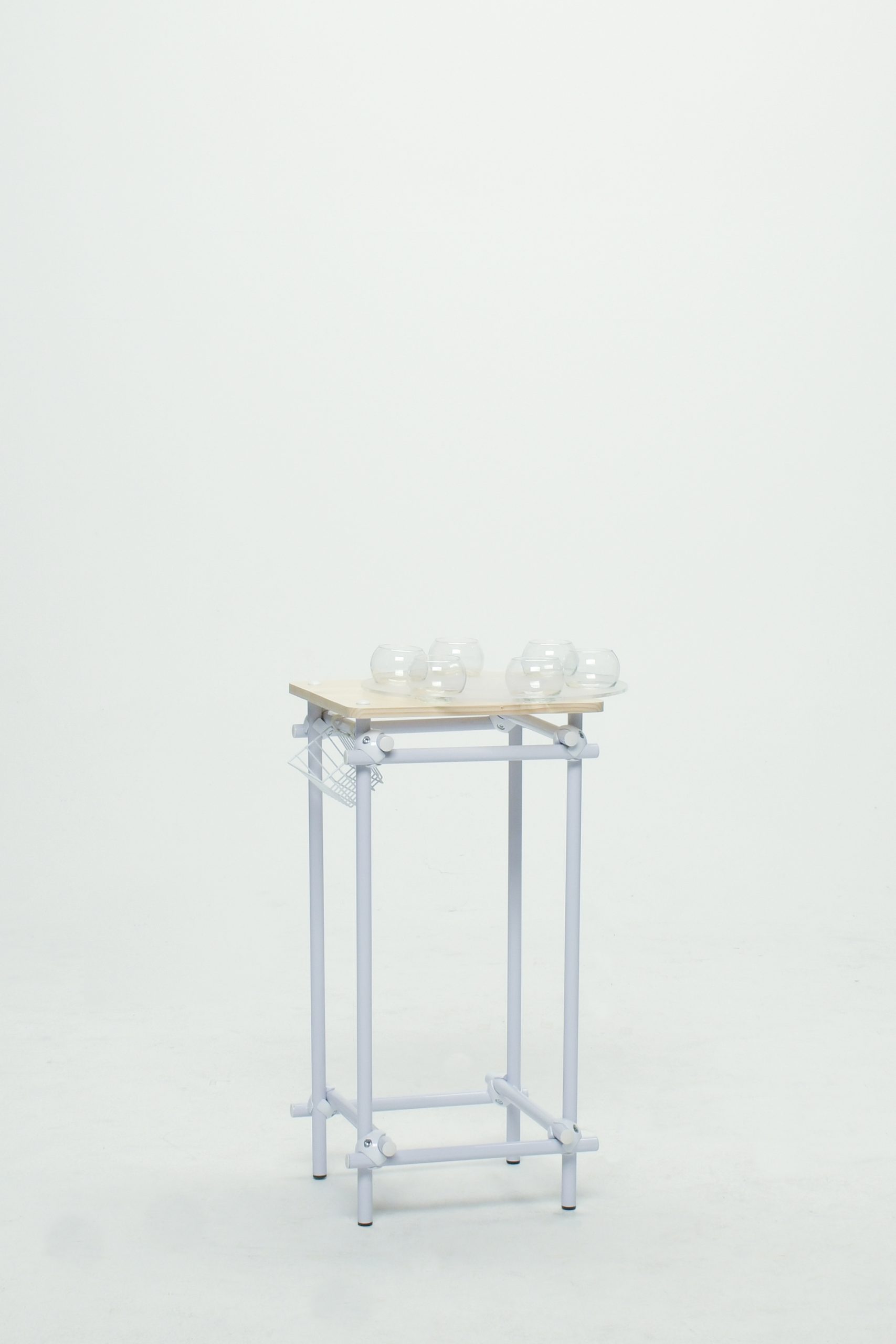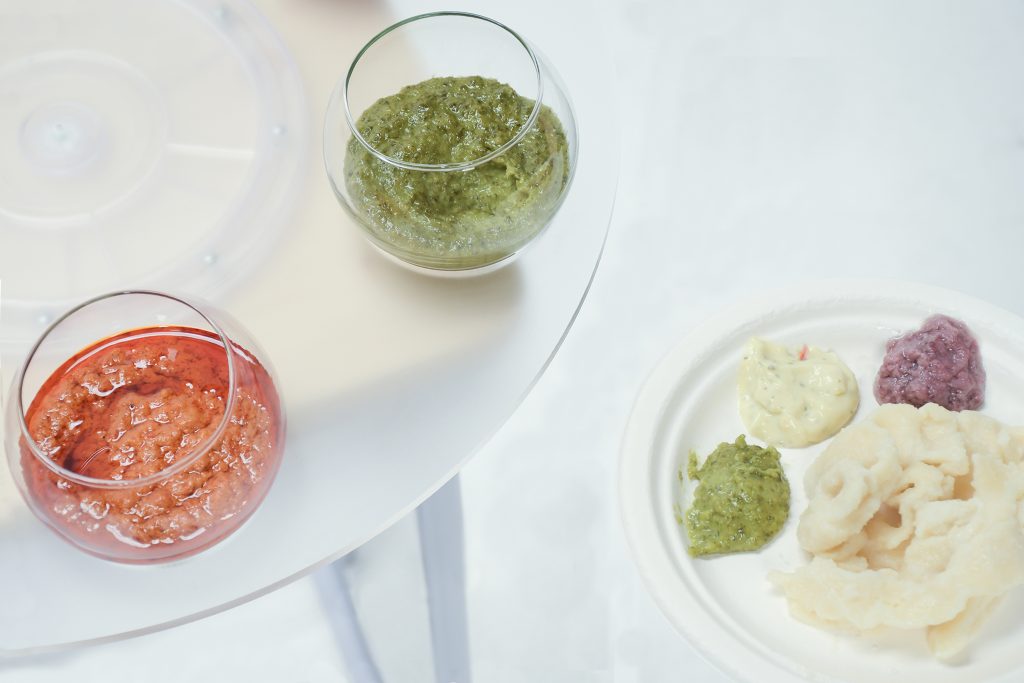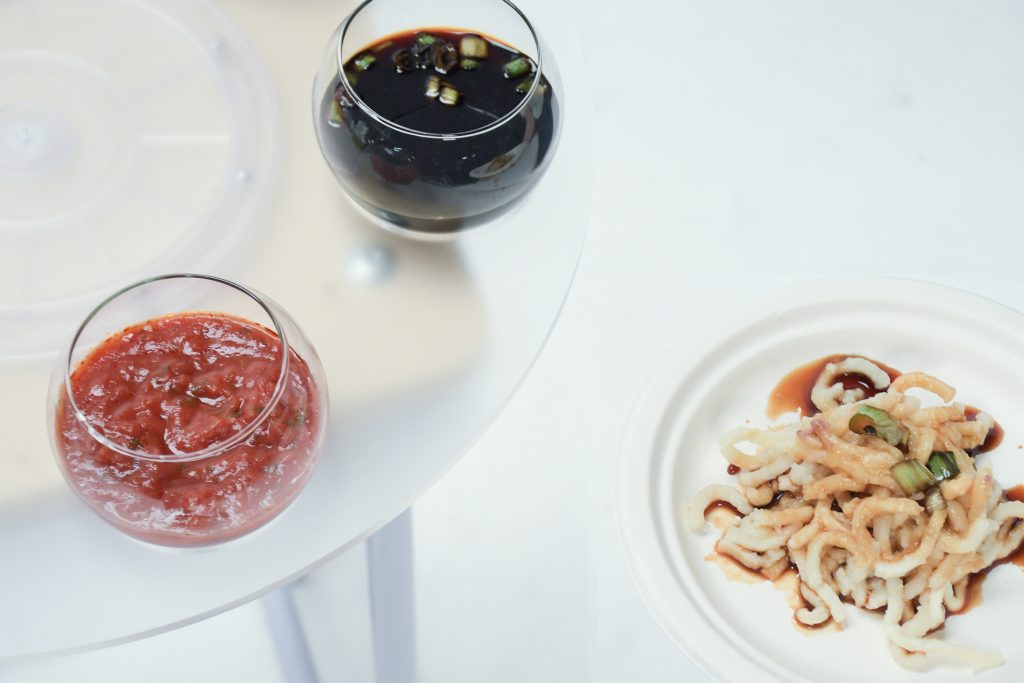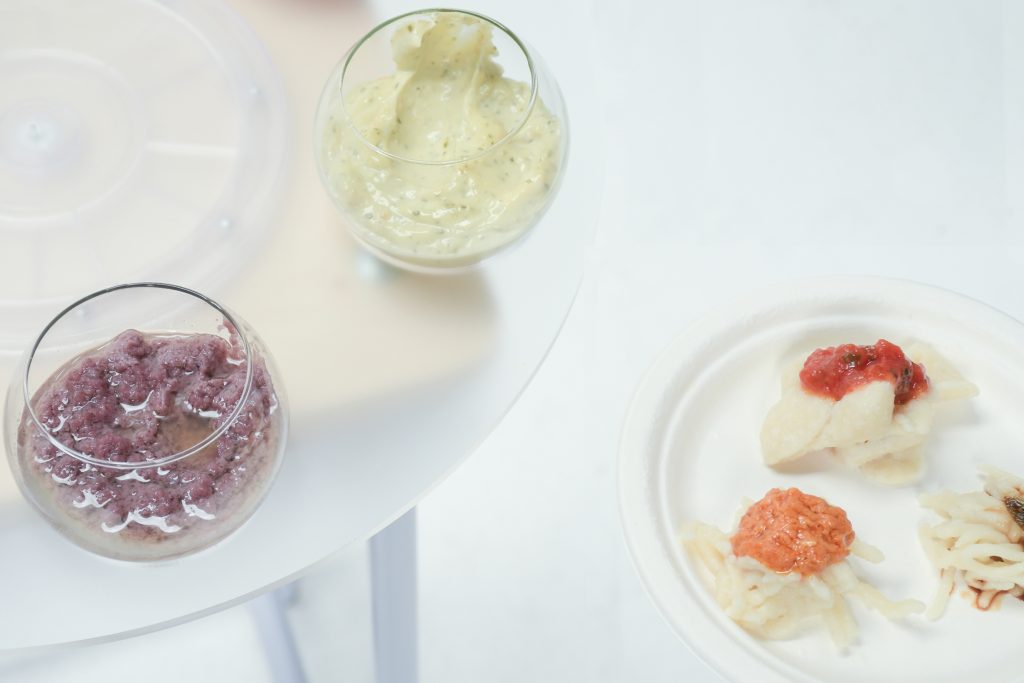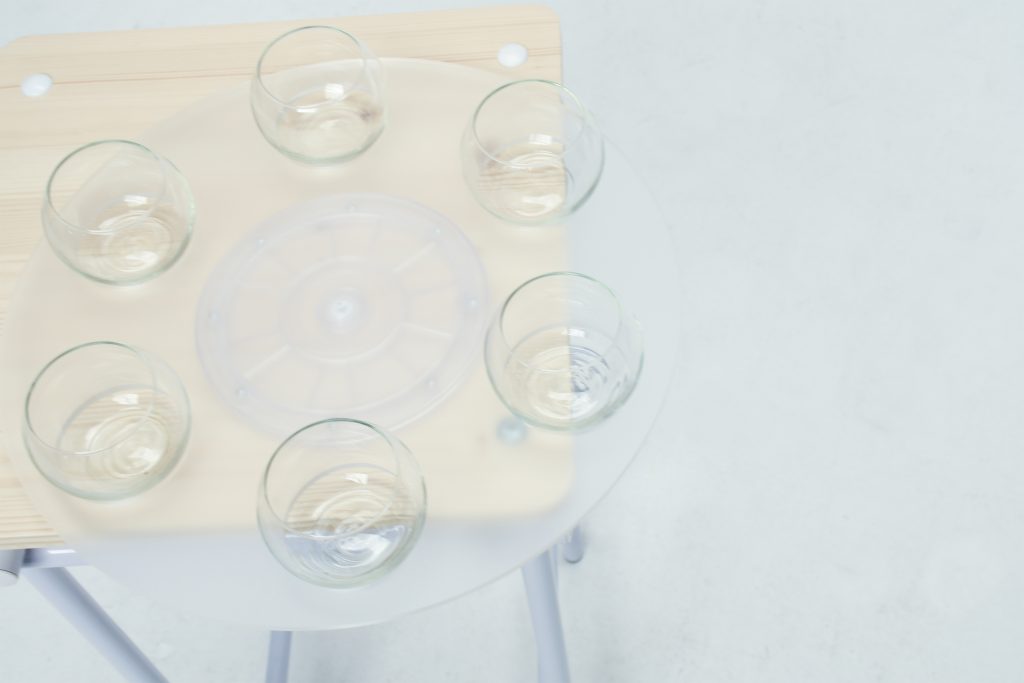 Printed Thesis
The whole project also includes a printed archive whose name is the same as the one of the installation, 'Pasta tra parentesi'. It covers the whole process including theoretical research, field study, experimentation, prototyping and also numerous reflections along the journey.